In this episode of Restaurants Reinvented, host Jen Kern from Qu invites Andrew Glantz, the founder of GiftAMeal, and Dan Sokolik, Vice President of Marketing at Lee's Famous Recipe Chicken, to discuss their partnership that aims to fight hunger and support local communities. GiftAMeal is a mobile app that enables users to provide meals to those in need by simply taking a photo of what they are eating at participating restaurants. The app has already facilitated the donation of 1.3 million meals and continues to expand its reach.
Andrew shares the journey of GiftAMeal — from its humble beginnings in St. Louis to its presence in 31 states. Dan highlights how Lee's Famous Recipe Chicken's partnership with GiftAMeal has been met with open arms by the company's leadership and franchisees, who see the value in supporting their communities and addressing food insecurity.
Finally, the conversation touches on the benefits of participating in GiftAMeal for restaurants, including the potential to appeal to younger demographics who value social responsibility. Both Andrew and Dan express their enthusiasm for the continued growth of GiftAMeal and its positive impact on communities across the nation.
💡Name: Andrew Glantz and Dan Sokolik
💡What they do: Andrew is the founder of GiftAMeal and Dan is the Director of Marketing of Lee's Famous Recipe Chicken.
💡Noteworthy: Andrew is a young entrepreneur tackling food insecurity through an innovative app that has provided 1.3 million meals in 31 states. Dan is an expert in restaurant marketing and through the implementation of the GiftAMeal program, has increased Lee's customer loyalty and social media presence.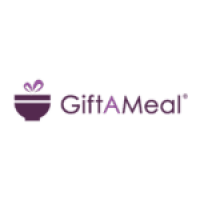 🍏
A unique solution to food insecurity
Andrew Glantz, the founder of GiftAMeal, talks about his innovative app, which aims to address food insecurity while promoting socially conscious dining. When users dine at participating restaurants and take a photo of their meal through the app, GiftAMeal donates a meal to a local food bank. To date, the app has provided over 1.3 million meals in 31 states, with plans to expand nationwide. GiftAMeal works with national brands like Lee's Famous Recipe Chicken, as well as numerous independent restaurants, demonstrating its adaptability to various restaurant models.
🍏
Lee's Famous Recipe Chicken embraces GiftAMeal
Dan Sokolik, Vice President of Marketing at Lee's Famous Recipe Chicken, shares the company's experience partnering with GiftAMeal. Embracing the program with open arms, Lee's has been able to support local communities on a large scale through the app's seamless integration into their operations. This partnership has not only helped the brand drive positive change but also increased their appeal to younger demographics who value social impact and community engagement.
🍏
Building the GiftAMeal advisory board and team
Andrew Glantz discusses the formation of GiftAMeal's advisory board, which includes experienced restaurant industry professionals like
Phil Crawford
, CTO of CKE Restaurants, and
Andy Rebhun
, Chief Experience Officer at Cava. These advisors provide valuable guidance and connections, helping GiftAMeal grow and scale its impact. In addition to the advisory board, Andrew has built a lean but dedicated team, allowing the company to stay agile and responsive to industry needs.
The Inception of GiftAMeal
Andrew Glantz shares the story of how GiftAMeal was born out of his experience working at a nonprofit organization focused on reducing food waste. The idea of linking the act of dining out to addressing food insecurity came to him when he realized that there was an opportunity to create a scalable solution in this space.
"I started to think about how could we make it easy for people to make a difference and create a scalable solution to this problem in a way that's both beneficial to the restaurants and the guests and also those in need."
The Benefits and Impact of the Partnership With GiftAMeal on Lee's Famous Recipe Chicken
Dan Sokolik discusses the benefits Lee's Famous Recipe Chicken has experienced since implementing the GiftAMeal program, including increased customer loyalty and a boost in their social media presence.
"It has increased our social media presence, and we're seeing a lot of positive responses. It's allowing us to tap into that younger demographic, which is really important for our brand."
Overcoming Challenges and Refining the GiftAMeal Model
Andrew Glantz addresses some of the challenges they have faced along the way, including refining the business model to create a win-win situation for all parties involved.
"The key was making sure that the incentives were aligned, that the restaurants saw a return on investment, that the users were able to make a difference, and the food banks got the food they needed."
The Role of Technology in GiftAMeal's Success
Andrew Glantz discusses the critical role that technology plays in the success of GiftAMeal by enabling the platform to function smoothly and efficiently.
"Having a strong app is crucial. We can't have it crash when people are using it, especially when we have national brands like Lee's Famous Recipe Chicken on board."