So far our labor series has touched on the need for emphatic leadership & positive modern company culture in restaurants. However, we have yet to discuss why restaurants ALSO need to modernize how they look at their P&L. It's time to ditch looking at labor costs as a percentage of gross sales. Your focus should instead be on employee productivity, zoning in on a ratio of labor costs to people, rather than labor costs to sales.
To help us explore the importance of data in modern restaurant operations, we have invited Jim Taylor to the show. With our host, Jen Kern, they will discuss the importance of data in measuring restaurant success, the impact of a people-first approach, and the need for benefits packages for restaurant employees.
Jim Taylor is the CEO and Founder of BenchmarkSixty. After 20 years in restaurant operations, Jim is now helping restaurants change the way they look at and manage labor costs in order to protect both people AND profit!
Name:
Jim Taylor
What he does:
Jim is the
Founder & CEO of BenchmarkSixty.
Company:
BenchmarkSixty
Key Quote: "So, one of the biggest lessons that I learned through the government's raising wages dramatically across Canada to $15, $16, $17, there's a way to make it work. We just have to learn as an industry to look at it a little bit differently."
Where to find Jim:
LinkedIn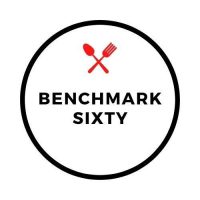 Restaurants Only Need 4 Pieces of Data to Measure Success
It's high noon for restaurants to fully 
embrace data
 as part of their operations. However, jumping into the deep end can also be rather intimidating. To start, Jim suggests restaurants understand the core 4 data points: customer count, average wage, average customer spend, and how many hours your staff is working.
 Look at Labor from a Manufacturing Perspective
A modern restaurant is one that is can provide a quality experience for guests with efficient use of labor. By thinking more about the output and productivity of a restaurant, operators can eventually predict how many employees are needed to get the job done.
The Number One Stressor in Restaurants: Scheduling and Pay
Managers fear whether they'll be able to hit labor targets, while employees are stressed about unpredictable schedules. As an operator, 
bringing in out of the box
 with ideas such as daily salaries, flex days, unlimited vacation, and even a four-day workweek can show you care and appreciate every member of your team.
It's time restaurants take a different approach to measuring success
.
Jim advises his clients to calculate an employee productivity score rather than labor costs as a percentage of sales. He believes that the current way many look at labor (labor cost as a percent of sales) is a result, not a strategy. Looking at the productivity of your employees will enable restaurant operators to help them 
predict costs and profits while ensuring they have enough staff for the number of customers they plan to serve.
"Once we identify the number where you want to see the business land, it's just about hitting that number every day. And we can accurately predict what will happen because if the number gets too high, essentially, what that means is that your staff is working too hard. The output level is too high. And if you think about that in terms of experience, it probably means you're either short-staffed, or the staff has too big of a section. This, in turn, is likely to create a negative experience for them, and there's a very good chance it's going to hurt service."
Show appreciation to your staff before it's too late.
The
Great Resignation 
isn't solely about people leaving the restaurant industry, but it's also about the
increasing amount of turnover
in the industry. Hiring & training new employees is resource-intensive, so it could be time to reevaluate your leadership and operations before it's too late.
"People might just come and work at one restaurant and not feel that they're being taken care of and protected — not just from a wage standpoint — and they might just go and work at another restaurant. 
"Once we actually got our heads wrapped around a new way to look at things… we're paying more and we're more profitable… I do believe that we should pay people in restaurants more."