From the early days of 2010 when he was building social media for Wendy's— to driving digital evolution at Papa John's and Potbelly, CMO Brandon Rhoten specializes in high-performance marketing for turnaround brands. The most important two ingredients are branding & performance marketing, says Brandon.
Self-taught in digital marketing before restaurants were even executing digital strategies, he helped the original "Wendy" reposition the brand away from being a commodity hamburger joint to a fun, snarky, hip brand with "fresh never frozen" hamburgers.
In addition to Performance Marketing, which he expects to see a 3 to 4x return on, Brandon espouses a Challenger Marketing approach and using the right balance of brand and performance marketing to drive revenue.
Most importantly, Brandon is a huge fan of FOCUS. At 
Potbelly Sandwich Works
 this means focusing the menu based off consumer needs and wants/demand. Like chipotle, they are not chasing fads but staying true to who they are… a local sandwich shop with toasted hot sandwiches.
 Name: 
Brandon Rhoten
 What he does: 
Chief Marketing Officer
 Companies: 
Potbelly Sandwich Works
 (through Dec 2020), Papa John's, Wendy's
 Key Quote: "
Be a brand that's interesting. The worst brands are the ones that are boring — boring kills brands."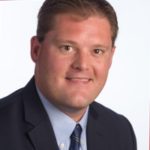 🌶️ Brand positioning is everything.
You could have a wonderful product, but if your positioning isn't unique and filling a specific societal and/or functional need, you'll never reach the right person at the right time.
🌶️ Measure success by the data that matters.
Don't obsess over comps. Instead, take a hard look at things like profit and traffic. Are those numbers up or down in the past week, past month? These are a more accessible snapshot, especially in the early phases of a new marketing plan. Positive comp will come with time.
You won't be successful if your marketing techniques look like other businesses'. Determine your own voice and what makes your product special. Then plan a marketing strategy around highlighting those strongpoints.
Performance Marketing & Challenger Brands
"When I first started [at Wendy's], almost all the money was put into TV and it was LTO advertising — that's it. So we changed things over to be more about brand with a significant layer around challenger marketing and using snarky Wendy online and 'fresh, never frozen beef' for a bit of an older crowd on TV. And then we used this performance layer underneath to drive traffic. That's the magic formula that I've always found works."
LTO isn't king — there are other experiences you can offer customers
"The work we had to do was focused on the menu; we pulled away from this idea that we needed an LTO every two or three months. Some brands need that, but in my experience LTO pipeline becomes a replacement for actually meeting your consumer needs. New LTOs generally don't result in a whole lot of growth. The work we've done is focused on making the menu more understandable to people, especially new people and making it really clear what we're good at."
The brand and its positioning should always be your primary concern
"You have to have positioning that's unique, that fulfills specific functional, emotional and societal needs individuals have. And then it has to be delivered to the right person at the right time with the right call to action. And I would argue the value of just brand acts — things beyond the performance marketing — is huge. At least once a quarter we do some effort that's only intention is to get press."
A partial set of data that you can act on quickly will take you far
"It's funny because there's no difference between a small company and a big company; both end up in this paralysis state because they don't feel like they have enough information to make a decision. You have to look at things in aggregate and say, 'What is the net effect on the business? Are we seeing positive or negative trends?' And you also have to look at trends because people get stuck in this idea that we're not positive comping. … These brands that are down on their luck for five or six years get so obsessed like 'We've got to do everything to get to positive comp!' Get to positive comp. Don't act like if you're not there in the first act, then you've lost. It takes time and these things build."