The plan was for Donna Josephson to be a stay-at-home mom. But when Chick-fil-A recruited her for a grassroots marketing and training role that plan quickly dissipated. Now, five restaurant brands later, she's the Chief Marketing Officer of Corner Bakery. In this episode of Restaurants Reinvented, Jen Kern interviews Donna about her atypical entry into the industry, the lessons she's learned about teamwork, and how Corner Bakery is adapting its business model to facilitate good customer experience during a pandemic. Donna also explains the importance of marketing and operators/franchisees working closely together, while pushing for new ideas others might not think possible. She stresses the value of cross-functional teams and for marketers to embrace all aspects of the operation – from product R&D to interior design.
What she does: As the CMO of cafe chain Corner Bakery, Donna uses her experience working with several of the country's largest restaurant brands to promote innovation, push for the best possible customer experience and ensure all her team members' voices are heard and their ideas are applied.
Noteworthy: Donna started her career in marketing after being approached by a Chick-fil-A representative. At the time, she had never heard of the fast-food chain. In the years since, Donna has worked in marketing for Applebee's, Wendy's and McAlister's Deli. Before Corner Bakery, she was the CMO for Fazoli's.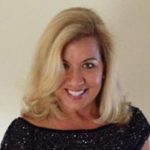 🌶️ Good marketers know how to push.
Whether it's encouraging their team to try something many employees don't think is possible or knowing when they've pushed the envelope too far, Donna says one of the biggest lessons she's learned is to not be afraid to fight for what the customers want. 
🌶️ Donna says the best leadership tactic
she's learned, particularly in the early months of switching to a new brand, is to listen. She's rarely the smartest person in the room, she says, but that isn't a bad thing. It's an opportunity to learn from the people around you — your partners, your team, and especially operators who bring the brand to life daily.
🌶️ Adapt to overcome adversity.
During this pandemic, for example, Donna admits that many hard decisions had to be made, such as closing most of the Corner Bakery restaurants for two months. But instead of sitting in any negativity, the company has used this period as a chance to improve its relationship with third-party delivery platforms and implement better online ordering technology on its own website.
Everybody brings something to the table
"Teams and people are so important. And as a newcomer to some of these brands and sometimes taking on a new team where people are already existing in their role, listening, hearing what people have to say, discovering what makes people work [is key]. Putting people together and helping them find ways to be motivated as a team — it's the only way that you gain success."
Adapt at the speed of the guest
"You have to be able to execute to win. 100%. On the flip side, you have to have programs that guests want to partake in. You have to have a user experience that the guest enjoys and wants to return to in order to be successful. And you have to keep changing and challenging and coming up with new things, especially in this time."
"You have to keep changing and challenging and coming up with new things, especially in this time. It's changing at the speed of the guest … I can change at the speed of what the guest needs and wants, and try to be out in front of them a little bit and that's when the magic happens."
When problems arise (such as this pandemic) innovation flourishes
"As far as reinvention … I think what it [COVID-19] did is it catapulted us forward, and that is how it's going to be going forward. … For the future, you don't need a 4,500-square-foot building necessarily with a lot of dining room seating in order to be successful. You do need to be able to stage for to-go. To stage for third-party delivery, to stage for catering. You've got to have space to be able to do that and operate well."
Keep your team on track, hear them out
"We [the marketing team] meet every morning now, 9:30 central, and we meet and we're talking about what has happened in the last 24 hours because sometimes things are changing at the speed of the pandemic. … We need to pivot rapidly so we meet every single morning. But some mornings those calls are quite honestly, 30 minutes of 'I need to get this off my chest' and, 'this is what is happening' and 'how much longer of this?' … then we do, we shake it off. You just shake it off and then you get on with it. People need the opportunity. The team needs the opportunity to release that."