The growing multi-brand restaurant group cites operational efficiencies, increased stability, and rapid response times as key benefits of the successful partnership. 
Rapid Fired Pizza and 
Hot Head Burritos
, two growing fast-casual chains with over 120 locations have moved their full omni-channel ordering platform to Qu for in-store and digital ordering, achieving valuable time savings and efficiencies for franchisees and operations teams.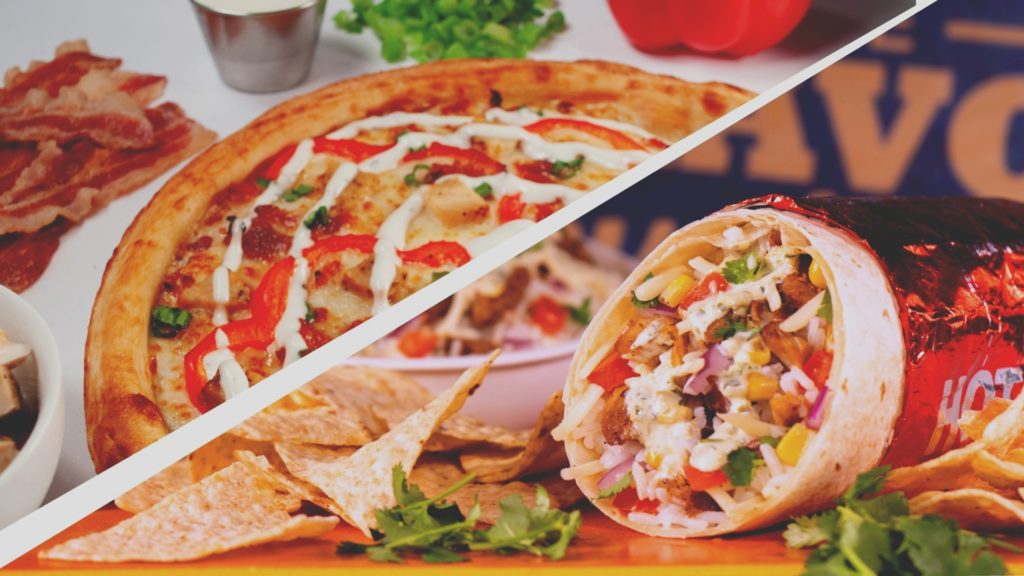 The multi-brand concept evaluated several POS systems and selected the 
Qu platform
 for its "open, flexible and next-gen cloud architecture." Ohio-based 
Rapid Fired Pizza
 co-founder, Peter Wiley, cited reliability, speed, and simplified omni-channel menu management as the primary reasons for switching off their original first-gen cloud POS. After repeatedly experiencing issues with stability and offline payment processing, Qu's in-store redundancy and offline cloud capabilities were very attractive.
"The architecture behind the Qu platform is cutting-edge. It offers us ultimate fluidity and options to manage our business and make changes in one place whenever we need to. We reviewed over a dozen POS systems and nobody came close to what Qu could offer; they were on a whole different plane," said Wiley.
The two chains were managing nearly 10 different versions of their menus, plus middleware for integrating their third-party delivery services, prior to Qu. Today, they manage one menu system, in which they can customize each item's price, channel, availability, imagery, and other attributes across all the order channels. No more tablet farms or aggregators required.
"Because the entire menu is dynamic, and items are contextual, menu management and administration is so much easier now," said Wiley. "Our franchisees can manage their multi-location portfolio in one place; with major time savings. Qu offers such a different paradigm for menu management; having one item capable of diverse contexts and functions is a game-changer."
Both chains are taking full advantage of Qu's deep platform—using Qu's native online ordering and 
direct third-party delivery integrations
, plus in-store POS solutions, centralized administration and reporting portal, and loyalty integration through Punchh.
As the brand eyes the future and recovering from the shock of COVID, they're planning to open several new restaurants in 2021 and are focused on improving and 
optimizing their online ordering sites
.
The Rapid Fired Pizza and Hot Head Burritos team shows no signs of slowing down anytime soon. In addition to several new store openings, they're currently working on launching Qu's enhanced curbside features with two-way guest communications, as well as Notify, Qu's mobile reporting app.
"We initially selected Qu because of the innovative technology, but we've received so much more than new technology. The Qu team is great at executing on what they promise. Should issues arise they are fixed in days, not weeks or months. The innovation pace is rapid with 3-week sprints and feedback loops—they listen, hear, and execute. I know what's coming up on the roadmap. Our partnership is collaborative and rich," said co-founder Peter Wiley.
"The rapid rollout of the brands is a testament not only to our platform capabilities but also our commitment to our customers," said Amir Hudda, CEO of Qu. "It's great to see the value being realized by our unified omni-channel ordering and management platform, particularly the native online ordering and direct integrations to leading delivery service providers."
Rapid Fired Pizza was founded by experienced restauranteurs with a focus on streamlined operations, clear training systems for employees, and a very strong focus on unit economics. With in-house demographic analysis, customer information gathering, graphic design, marketing, architectural design, and real estate leasing, we are well-positioned to support our franchisees. With extensive knowledge of all aspects of the restaurant industry and its customers, RFP is a recipe for success.
Hot Head Burritos
 features fresh-made Burritos, Bowls, Tacos, Nachos, Quesadillas, and Kids Meals with your choice of sensational sauces and fresh ingredients. Our corporate office is located in Kettering, Ohio, where it all started. From there, we have expanded across the country to over 80 locations all run and operated by our dedicated burrito lovers.
We are dedicated to providing great-tasting food with fresh, quality ingredients and bold flavors from mild to wild. With gluten-free, vegetarian, and allergy-friendly options, everyone is sure to find something they'll love!