We're Qu and We're Reimagining the Role of Restaurant POS
Qu is reimagining the role of POS for fast casual and quick service restaurants. We're here to deliver you an unparalleled restaurant POS experience. To provide a platform allowing you to serve your guests anytime and anywhere, while enabling seamless integrations to best-in-class utilities for all restaurant operations. To make your technology more reliable, more connected, and more productive. To change the industry status quo by making it easier than ever to not only run your business but also future-proof your technology decisions.
And we know exactly how to do it. We're a team of experts—some of us helped create today's restaurant POS universe by developing the technology underpinning it. After six years in business, enabling millions of monthly transactions across the US, and having a track record of zero enterprise-client churn, Qu is especially equipped to revolutionize it again, taking it beyond where it's been before.
With an API-first approach that delivers unparalleled flexibility; an omni-channel ordering solution that enables order taking anywhere, anytime; a modern gesture-based, conversational ordering design that delights staff, improves order accuracy, and increases throughput; a cloud-deployed, but not cloud-dependent, architecture that keeps working even when the internet goes down; a rugged hardware platform that has been restaurant proven for decades; the ability for clients to choose their payment processor; and the industry's first virtual store-grouping model that eases enterprise management, whether your managing 10 or 10,000 locations, Qu gives you and your restaurant exactly what you need to thrive today and beyond.
From order-taking to digital order processing to delivery, Qu is fast for you. By delivering on the promise of a single source of truth, sophisticated machine learning, and expert guidance, Qu moves you forward. With the capability to leverage new and future technologies, Qu keeps you flexible. With our singular focus on fast casual and quick service restaurant chains, Qu is focused on you.
We're Qu. It's nice to meet you. We're here to serve you.
The Qu Crew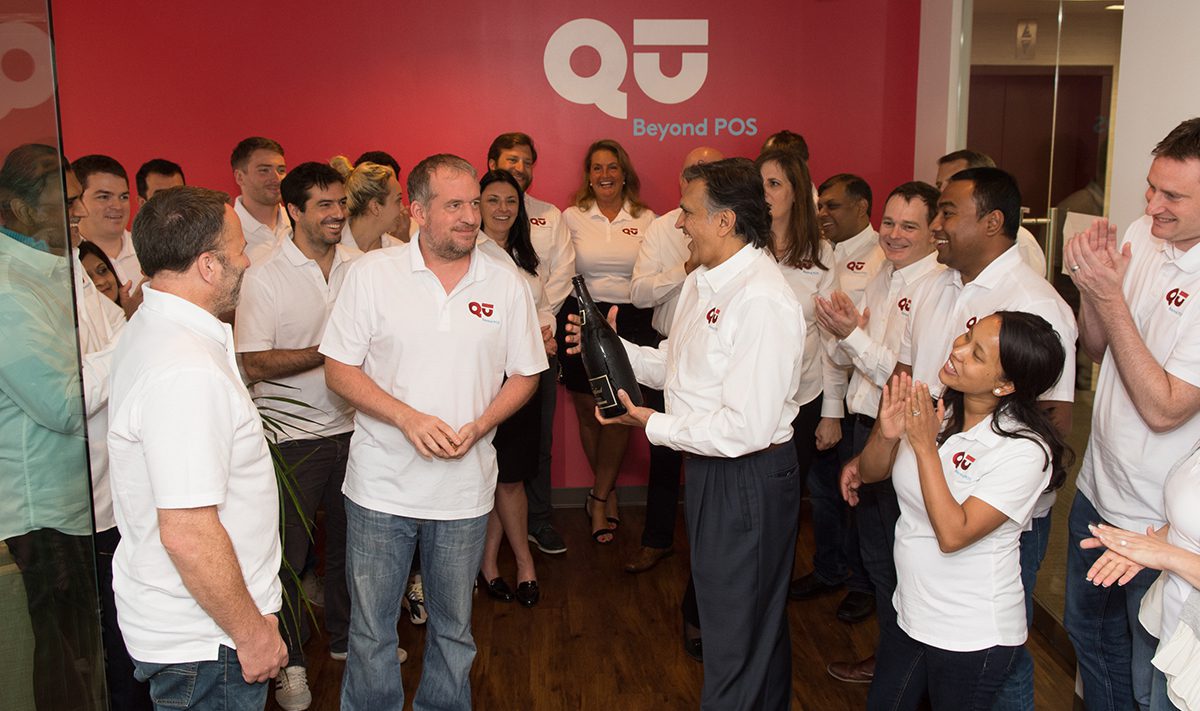 Leadership
Amir Hudda
Zubair Talib
Jenifer Kern
Brett Guidry
Vice President of Customer Experience
Al Groover
Vice President of Customer Experience
Parijat Jauhari
Vice President of Product Management
Niko Papademetriou
Vice President of Major Accounts and Business Development
Robert Peterson
Our Investors