This episode is a continuation of our interview with Peter Wiley, co-founder of two fast-casual chains and a technology superstar. We drill into today's reality of technology in restaurants – Peter provides a great modern, fresh example of how busy operators can integrate fast, scalable tech into their daily operations to streamline both internal and external processes.
If you haven't checked out 
the first episode
, we suggest you listen to it as a warm-up for this one. Peter is currently the Co-Founder and Head of Marketing for Rapid Fired Pizza and Hot Head Burritos. He and his brother are definitely pushing the boundaries of technology in the restaurant world. Can you say "cryptocurrency"?!
Tune in to find out why tech is no longer optional but a reality.
Name:
Peter Wiley
What he does:
 He's the Co-Founder and Director of Marketing of Hot Head Burritos & Rapid Fired Pizza.
Company: Hot Head Burritos & Rapid Fired Pizza
Key Quote:
 "Tech is not optional. It's a reality. You have to embrace it. If you don't embrace it, I think you're just going to struggle."
️
 Where to find Peter: LinkedIn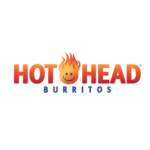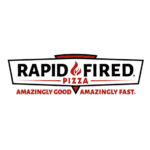 🌶️ Leveraging technology to improve employee productivity and engagement.
Technology has become a major part of the restaurant industry during the past few years. As an experienced tech guy and huge innovator, Peter explains what technology represents for him. Above all, it's an effective and useful tool. "We're just talking about how do I operate the restaurant and how to give my crew the tools they need to do their jobs to the best of their ability and make life easy for them. So you've got your self-backup, you got your internet provider, you got your firewall, and then now you're going to get down to the POS."
🌶️ Tech is no longer optional.
One thing's for sure, 
technology is here to stay
, and restaurants have no choice but to keep up. To put it in Peter's words, 'It's not optional; it's a reality.' "You have to embrace it. If you don't embrace it, I think you're just going to struggle. If you do embrace it, it chips away. It's another line item on your bottom line, but hopefully, the returns are there to justify it because it's not going away."
🌶️ Both customers and employees want (and expect) technology.
While it's true that customers come to restaurants to enjoy delicious food, that doesn't mean they don't want technology too. As a matter of fact, they expect it. Restaurants that don't deploy technology might regret it later. "You have to have the awesome food, but the customers and the crew are expecting tech. They expect it to be super simple to order online. They expect it to be super simple to get their rewards. They expect it to 
get pertinent, relevant marketing information
, not spam that hits everybody. So that all comes from tech."
Internet is an integral part of running a restaurant
Every industry, including restaurants, 
relies heavily on the internet
 for their business. That's why it's vital to have a stable internet connection but also prepare for the worst-case scenario.
"A lot of people think just get internet. Well, you need internet. Okay, but what happens if the internet goes down? That was a major point with Qu; what happens when the internet goes down? One of the things we did with Sean is yanked the internet out from underneath the POS while we were running an order and see what happens. So you have to be able to know what's going to happen when you don't have internet versus when you do."
The importance of integration and unification
Peter's goal is to leverage technology to make his crew's lives easier. Through 
integrations and unification
, he's now able to increase the team's efficiency and productivity.
"It's way more efficient dealing with on probably two or three levels. One – just the crew, a third-party order. Currently, we're integrated with DoorDash and Uber Eats on Qu. I'm still waiting on GrubHub, but it's just an online order to the crew. It tells them it's third-party, they know it's third-party, but they don't have to go look at a tablet. They don't have to really do anything different. It's just more online orders. So it makes their life much simpler from an IT side. […] and The Qu team has been great as we've worked through these integrations and providing feedback 'cause it's a little bit of a moving target for you guys 'cause you're working. Uber Eats has an API, DoorDash has an API, GrubHub has an API, so it's been really from my end pretty seamless as you guys have to sort that out."
Tasty Equity and Cryptocurrency – Peter's latest innovative strategies
Peter's one of the most innovative guys in the industry, so we were eager to hear about his latest projects. They sound pretty exciting. Here's a sneak peek.
On Tasty Equity: "They had this whole platform about people buying ownership, actually purchasing shares into the restaurant or into their brewery. How cool would it be to have restaurants where people who love the food love coming to their local Hot Head franchise or local Rapid Fired Pizza franchise could actually invest in that restaurant?"
On cryptocurrency: "To be able to accept that online ordering, which there's a lot of sites that accept online crypto payments, and then in-store crypto payments, you can do through some third parties, but having it really seamless. It's something we're very excited about offering, hopefully within the next year."