Jen Kern talks with Brandy about her restaurant marketing journey—how she went from an early off-prem pioneer at a local tex-mex chain to running delivery and key digital strategies at global coffee/breakfast icon. Brandy explains how Dunkin' is adapting its business model to fit the changing needs of customers during a global pandemic (more delivery and curbside options, better functionality on its app and a renewed focused on maintaining relationships with loyal customers) and dissects the numbers from its recent earnings call and Q2 performance.
What she does: As the Director New Business, Delivery & Catering for Dunkin' Brands, Brandy brings well-rounded experience working in every fact of the restaurant business at Tijuana Flats & McAlister's Deli to now helping Dunkin' develop and implement digital strategies that drive brand loyalty and growth.
Key Quote: "I don't tell anybody to go sign up for something until I have some numbers to show them. And if they want to wait, they wait, or if it's not for them, they wait and they can see — they rely on other franchisees and other people's sales to determine if they want to adopt."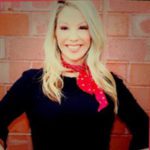 🌶️ Personalization fuels brand loyalty.
"People spend more when you make them feel special, when you cater messaging to their likes and when they can see their "wins," such as racking up points in a loyalty program."
🌶️ Don't let yourself get stagnant or complacent.
Behaviors change, Brandy says, yet she believes many marketers get used to buying the same percentage of billboards, the same percentage of radio ads, etc. The only way to be successful, she argues, is to revisit where you're spending your money and to be realistic with your budgetary needs.
🌶️ The COVID-19 pandemic has taught Brandy and her team to view trying times as an opportunity.
"Adversity is a chance to try new things and reevaluate what's working for your company and what's not. Maybe your restaurant doesn't need to be open that extra two hours on weeknights, for example, because it's not profitable. Consider adjusting and see what works."
Make your delivery partnerships work for you
"I think everybody rushed in the past year to try to get these (delivery) deals in place. … really make the partnership compelling because you are selling on a third party platform, so the marketing is included, and you want good marketing out of it. You want better marketing than competitors are getting and better placement. I think that was the challenge. … It's about a decent deal that you can swallow, perhaps setting your pricing so that your margins are attractive."
Monitor customer trends, adapt your strategy in response
"I'm a push-your-peak kind of person. So if you're purchasing later, I'm going to target you later. I'm going to send my emails out later. … There's a lot of implications to your marketing efforts and to then the menu optimization and the items that you're bringing forward or the items that you're offering. Even in our digital platforms, we actually raised the threshold of orders that you can get at any given time."
In times of change, remember what you're known for
"Value is a Dunkin' staple anyways, but during an uncertain time, when people don't know what they want to spend their money on, they don't know what the economy is going to look like, the value was a big driver for us. So (during COVID-19) we had probably one of our most successful promotions to date, which was free donut Fridays, and you got a free donut with a beverage purchase. And it really did take off. It was that comfort, like something to count on during an uncertain time. … So (we're) really just trying to talk to every message that might be applicable during an uncertain time and now continue to foster that relationship going forward."
Keep your franchisees happy but also on track
"She (new senior vice president) has made digital the biggest focus for the brand. … When the franchisee is buying into it and when it comes to finding offers that are profitable for the franchisees that aren't just awareness drivers, it's not just that everything has an ROI … because we can throw out BOGOs all day long, but you will be hated by a franchisee when it's all said and done, right? So it's all about that balance."