Alan Magee got an early start in restaurants. At 16, his first job was flipping burgers as a line cook at 
McDonald's
. "I was doing it for gas money and car money, and that got me into the restaurant industry," he says.
After earning a master's degree in advertising, Alan had a zig-zag career path, working as an account manager for a dial-up internet company, a marketing manager at
 Arby's
, then as a director of brand marketing for 
InterContinental Hotels Group
 before landing his current role as the Vice President of Digital Marketing and Technology at 
Church's Chicken
.
On this episode of Restaurants Reinvented, co-hosts Jen Kern and Niko Papademetriou talk with Alan about the recipe for success with turnaround brands; personalized marketing's vital role in brand loyalty; data-driven marketing; and the often-overlooked process of change management with technology adoption.
Alan also discusses the importance of 
giving back to communities
 and highlights one recent example where Church's went above and beyond for local graduates: "We did a drive-through graduation for three high-school students who were top of their class and 
first to go to college in their family
. When they came through the Church's drive-thru we had personalized merchandising with their faces … and their principal was in the drive-through to give them their diploma." 
Watch it on Instagram
 and 
YouTube
.
 Name: 
Alan Magee
 What he does:
 Alan is Vice President of Digital Marketing & Technology at Church's Chicken, a fast-food chain specializing in fried chicken with 926 restaurants across the U.S.
 Key Quote: "
For me, it all comes down to the storytelling. In the digital marketing space, we get into this tech talk all the time; we use acronyms and geeked out by data … But how do we simplify what we're talking about — whether it's for our partners, executives, or franchisees — and tell the story of what is it that we're solving for the consumer? And how is this going to impact that consumer to make them visit more?"
 Where to find Alan: 
LinkedIn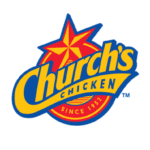 🌶️ Marketers have to consider the functional and emotional aspects of every approach.
Alan argues marketers should think about how technology supports a restaurant and how it will drive sales in the future, but also how it can help connect with the community.
🌶️ Alan is all about personalized marketing,
which he says is the "holy grail" and we're not quite there yet. He argues that customers are going to feel more invested in your brand if you put forth the effort to use their name and target their favorite items when reaching out.
🌶️ Technology needs People behind it to work well.
"I think there's this belief out there that the technology is supposed to make things easy. But you need to have smart digital people who want to constantly evolve, test and learn — and that are in it on a daily basis to make the technology work as hard as it can."
Three-phase foundation building
"We put ourselves on a three-phase journey. I like to talk about it as a house. The first phase was building the first floor of the house, from a website relaunch where we focused on the user experience and search feed, to launching digital listings and revamping our partners.
Year two was our calibration year 
and the 
second floor
 of the home (CRM platforms, new creative, targeting strategy, using data to drive to more personalized marketing, doubling down on social media). The first two years were about having a 
really strong base of a house
 … and that's where the 
third phase goes
 .. 
how do we take this house and turn it into a smart home, 
bringing in automation and data?"
Getting data from all (or most of) your channels
It has to start from the base of the build and with a 
strong foundation
. "That was something very purposeful that we did when we started our 
digital transformation
. We had a couple different 
silos of disparate data
 —  some of it from CRMs, from web, and point of sale — and they're all living in five to 60 different silos.
He says we may not be able to get to one data set, or one data lake, but you can mirror and normalize the data. The important part is being able to plug and play.
Avoid being "data rich & insights poor"
"I'd rather have what I know is solid, truthful real-time data, even if it is for just 40% or 50% of our customers. Then it's something that I can take action upon versus … by the time you look back after 30 or 60 days, that data is old and you're not going to be able to take action on it for another 60 days."
"If we have a customer that's already engaged with the brand — whether they're online ordering, in the drive-through or they're standing at the front counter — 
that is the most important customer.
 If we give them a great experience, from service to 
digital experience
, to the food when they eat it, they're ultimately going to return.
They're going to build more of an emotional connection. Those people will tell more people about the brand. So loyalty is a very big umbrella … that comes down to personalization and great experiences. And if you add those two things together, it makes people very loyal to a brand."
Change management and technology adoption are a process
Alan would like to see technology vendors being more assertive. "Change management is starting to happen. but there still is a lot of focus on what is happening at the brick and mortar restaurants. So how does this technology or this solution or service support that restaurant? — [what's] the longer-term picture of how it's going to be driving sales, turning an ROI and simplifying operations?
The biggest opportunities marketers are offered right now
"There's two big opportunities. One is, on the functional side, getting to data-driven marketing versus channel-driven marketing. Collect the 40% of true, real-time data, figure out how to use that to create insights, then turn that into your activation.
The second opportunity is on the emotional side. And that's to focus on your communities… restaurants are at the core of neighborhoods and communities. … We've been in certain communities for almost 70 years, and restaurants have to give back to the communities that give to that restaurant."