Hear from The Godfather of restaurant marketing himself, Greg Creed, former CEO at 
Yum! Brands
 and CEO/CMO of Taco Bell where he spearheaded the famous "Think Outside the Bun" campaign. Another small feather in his cap…. Running the Dove brand for Unilever.
Greg is chock full of marketing wisdom and experience, and has the street cred to prove it – during his tenure as CEO at Yum! Brands the company saw tremendous sales and profit growth. He boasts an unconventional but refreshing leadership style that starts with people, brands, and cultural relevance.
All at once, Greg is relatable, down-to-earth, humble, self-deprecating, and brilliant. He cites his greatest achievement as building a culture where people felt valued, empowered, and courageous.
Name:
Greg Creed
What he does:
 In his 40-year career in marketing, Greg has worked for some of the biggest brands in the world. Now the author of R.E.D. Marketing, he still believes 
smart, heart, and courage 
form the foundation of successful marketing and leaderhsip.
Company: 
Creed UnCo
 & 
Yum! Brands
Something to note
: Greg wasn't interested in writing a book at first, but once they decided that the profits from RED would go to the 
Yum! Foundation
 to help their employees and their communities, he jumped right into it.
 Where to find Greg: 
LinkedIn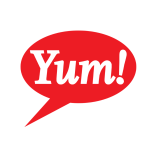 🌶️ The two most important assets in a company are not on the P&L—brand & people.
Although the 
value of a brand and its people
 are hard to quantify, Greg believes they are key to having a strong balance sheet. To him, successful CEOs can look past the numbers on a P&L and understand how vital people and brand are to the organization.
🌶️ Culture and societal norms are the driver of constant reinvention & transformation.
Norms within the restaurant industry are changing, so companies need to evolve and grow to stay relevant. Greg says that any successful transformation is rooted in a 
good team experience
 and that taking care of and supporting your frontline employees should be priority number 1.
🌶️ Marketers need to be courageous.
And you "can't be courageous in the absence of fear." An example, his launch of Doritos Locos Tacos. Being courageous also means not always adhering to a strict process. "I know organizations need processes to make things happen… But, I believe people fundamentally think that if just go through a process, big ideas will come out at the end. I've never seen that to be the case."
Your Product & Company Need To Be Relevant, Easy & Distinctive—or Nothing Else Will Matter
Don't get hung up on product differentiation. Instead, work to have your 
brand stay relevant
 & top of mind. He says that relevance can be broken down into three parts — functional, cultural, and social relevance.
"If you can give consumers more access or reasons and ways to use your product and brand, that makes you more functionally relevant. So you can go to Taco Bell and through the drive-through, or you can have it delivered or whatever. But in a lot of supermarkets, they now make Taco Bell chips. So, you can go to Kroger or Tom Thumb, and you can access the brand through a CPG product called chips. You can also buy Taco Bell kits in supermarkets…
The second one is cultural relevance. And, I actually think of all of them; this might be the one that is the most important. If you get it right, it's a big gust of wind in your sail. And if you get it wrong, it's like throwing the anchor out, and you're still trying to drive the boat. Not enough importance is put around this whole idea of, 'Are you really part of the cultural code, or have you missed it?
Then social relevance is really are you party talk worthy, and are you a brand that when you go to a party, people talk about?"
Franchises Allow the Company to Focus on Marketing and the Franchisees to Run the Restaurant
Greg Creed is 100% for stores to be run by franchisees, and not by the company. He believes that when franchises are in the hands of the local community, the restaurants are run better compared to the company store. As Greg explains it, it's all about focus.
"You can't focus on a hundred things. And so my fundamental belief was, 'Look, if we are honest with ourselves and say, our franchisees can actually run these restaurants better, then we're better franchising off the restaurants and really turning ourselves into this sort of marketing food innovation engine machine. And we'll do that work. The franchisees run the restaurants and execute it.' And that becomes the best solution because then you've got experts running marketing and food innovation, and you've got the experts running the restaurants, and I think you deliver better performance for the company."
Everything Needs To Be Easy
As marketers, it is vital that you understand basic human behavior like how people make decisions and why they do make those decisions. So as Greg puts it, 
humans are lazy, thus easier beats better.
 When it comes to curating the user experience, most consumers will not compare you to your competitors, but rather to the gold standard of ease – Amazon.
"Is it easy to access? Easy to remember? Easy to pay? The whole thing. Now, the interesting thing about ease is that you can't get consumed by what's going on in your category. The Pizza Hut people would go, 'Well, we're obviously competing against Domino's and Papa John's.' So it's like, who could make it easier? And the answer isn't whether Domino's or Pizza Hut or Papa John's make it easy. The question is, how easy are you compared to Amazon? Because consumers don't bucket things into categories."
Ideas and Instinct Still Matter
Greg believes that you need to start with an idea, a hypothesis; and then prove or disprove it through research. Not the other way around. Being able to 
tell a story with the data
 is vital to make valuable insights. But be sure to bring an idea forward that you know will have an economic impact.
"You can have all the data in the world, but if you either don't have a hypothesis or you don't have any insight, then it is absolutely useless. And because everyone's pretty much got access to the same data, it comes back to who has the best instinct of what that data is telling them. That is what I fundamentally believe in."