Qu's DRIVE-THRU TECHNOLOGY
Drive-thru ordering that won't slow you down
Do laps around your competition, with fully-integrated drive-thru ordering that can reduce service times by 50%. Qu reduces confusion and re-work with dedicated drive-thru order and payment screens. Rev up customer throughput and serve up food with speed, efficiency, and agility.
Dedicated drive-thru user interface
Active lane and order screens
Fire on next or fly, with automated order injection
Five concurrent on-screen orders
Tablet-based functionality
Reduce wait times by up to 50% with purpose-built drive-thru tech
Increase customer throughput
Faster order-taking and fulfillment. Drive down wait times, and get customers in and out quickly.
Dedicated order-taking and payments functions, within the store and on mobile POS devices simplifies ordering processes.
Improve control + visibility
Manage multiple orders efficiently, with visibility and management of five lanes at once.
Saved each time a guest pays

The difference is night and day. I can't wait to get all 11 stores on the system.
- Franchise Manager, Church's Chicken
Fan-Favorite Drive-Thru Ordering Features
Order and payment screens designed for drive-thru
Monitor and work multiple checks concurrently

Quickly switch between order injection modes

Order recall and editing
eegee's Achieves Dramatic Cost, Labor, and Speed Efficiencies with Qu's Unified Commerce Platform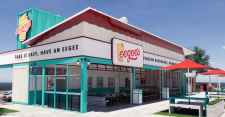 Top 10 Components of a
Unified Commerce
Platform