Three Layers of Unmatched
THE INDUSTRY'S ONLY IN-STORE CLOUD
Cloud-deployed, not cloud-dependent, Qu's Commerce Cloud was designed and developed to keep your business humming, even when your network connections aren't living up to their promise. With three layers of redundancy and a replicated in-store cloud, your restaurant is guaranteed to run smoothly and continuously, even when connectivity is lost.
Three layers of redundancy
In-store edge computing technology
Peer-to-peer mirroring and data sharing
Independent connections to the public cloud
Replicated operational APIs
Architecture built for today's modern restaurant
Qu's industry-first Commerce Cloud is powered by robust, multi-direction connections between terminals, clients, the public cloud and our replicated in-store cloud.
Better business continuity
We've incorporated multiple layers of failover into our in-store tech, so that your restaurant continues to function normally, even if the network is running slowly or disrupted.
Transactional data stored in multiple terminals and locations means that if the network or a terminal goes down, you can recover quickly and accurately, as if nothing happened.

Qu is much easier to use than our old POS system, especially the cashiering aspect and reporting. System changes can be made from anywhere there's an internet connection. And most importantly, customer support is excellent.
- Chief Strategy Officer, Brown Bag Seafood
99.99% platform uptime levels
Offline payments acceptance
Multiple failure backstops
Microservices-first architecture
Ledger-driven recovery capabilities
Qu's Commerce Cloud is Here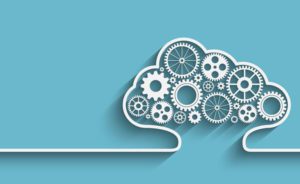 Your Digital Transformation
Journey
Begins Here