Since establishing 16 Handles, founder and CEO Solomon Choi has navigated some complex challenges, not the least of which has been the pandemic's impact on New York City restaurants. He credits a lot of the brand's success to the POS in his tech stack. However, many people scoff when they hear this somewhat controversial view, preferring to hear that the other, sexier elements of a restaurant's tech stack are more critical.
In this episode of Restaurants Reinvented, Solomon Choi tells host Jen Kern about why he is such a champion for POS to 
connect all the customer data
— and going one step further to do what he calls "weaponizing the data" to attract and keep loyal customers.
A marketer by background and study, Solomon is a natural when it comes to understanding and leaning into customer behavior rather than trying to get them to do something else that benefits you.
A must-listen for all aspiring restauranteurs, entrepreneurs, and marketers alike!
Name:
Solomon Choi
What he does:
Solomon is the Founder, CEO & Chief Marketeer of 16 Handles.
Company: 16 Handles
Noteworthy:
When his customers started asking why his business wasn't on Facebook in 2008, he asked them to help him set up a Facebook account for 16 Handles. Since then, he's been adamant about maintaining an omnichannel presence, so he's present where his customers are online.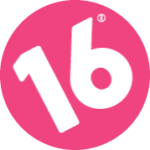 A restaurant's POS is the mainframe of the entire business.
Solomon argues that the POS is the most critical part of a restaurant's tech stack because, "the point of sale is not just where all the transactions are gathered and processed, but the touchpoints for everybody within the organization comes through the POS. It houses all the data that's going in and all the data that's going out".
You need to weaponize your data to turn it into a value-add that helps you stand out from your competitors.
Solomon believes the customer should dictate your decisions, but you need to know them before giving them what they want. "The consumer is telling me what she wants. I can choose to ignore it for as long as I want, but when I address it head-on and figure it out, she will be forgiving as I figure it out."
Your consumer is omnichannel, so you must be as well if you want to succeed.
Solomon says that even before the pandemic, customers were 
engaging online with his business
 more than ever before–checking hours, looking at a menu, and finding locations. The POS helps you handle those data points.
"[There are] so many different touchpoints in terms of how to keep the customer engaged with your restaurant. I think operators who are [not] in that mode are missing the mark. There's a huge opportunity there," he says.
Start With Your Problem, Not the Tech
Having all the tools in the shed will never help you progress unless you understand what is standing in between your brand and your success. Solomon believes if you are an operator just starting your tech stack, it is vital to know how you want to grow sales and improve operationally. There is tons of restaurant tech right now, so without knowing where your restaurant is lacking, you'll be shooting in the dark.
"What is it that you feel that you need to do to achieve a greater level of success? And don't just tell me 'increase sales.' We all need to do that. But tell me "the how." Do you need to be pushing more of an item? Do you need more access to your customers? Figure out what that is and let that be the first point you need to focus on. [Then find the tech to make it happen, but] before even committing to them, [ask] does it work with your current POS system?

 
When Selecting Your POS, Evaluate its "Ability to Evolve"
If 2020 proved anything, it's that customer preferences can change in a blink of an eye. Forward-thinking operators, like Solomon, are starting to realize that their POS and tech-stack need to be able to evolve as quickly as new technologies & preferences are introduced.
"Make sure that your home-base, your mainframe, is something that will allow you to evolve, so you're not locked into something that can't change. [If it's not able to develop], it's going to be too difficult to get out of…
Five years from now, your solutions should have also evolved with you. And what's going to drive that is consumer behavior and how those consumers will expect more and more of these comforts and luxuries and convenience that the industry is now catching up to. So as the industry catches up to it, it doesn't stop there.
Staying Relevant and Connected to the Customer Will Never Disappear
As modern marketers, Solomon & Jen agree that technology is giving brands the ability to get closer to, and understand more about their customers. Having this insight will prove to be extremely valuable in providing a more custom, streamlined experience for all.
"If you can stay relevant and connected to the customer, then even if you have new product innovations and new & more engaging loyalty programs… you'll have this deeply engaged loyalty because the customer feels, 'I like doing business with them. I may not pinpoint it exactly, but there's something better about them than their competitors.'
To me, that's getting inside the customer psyche and that consumer behavior. That is ever-changing. So we will never go backward. We will only accelerate at a much more rapid pace… but we will only continue to accelerate as people and as consumers to be more heavily reliant upon convenience and removal of hurdles that, 'Hey, you know what, just because this is how restaurants did it 10, 20 years ago, it's not okay anymore.