Deskless workers make up a significant percentage of the global workforce. 110 million Americans  do not sit at a desk all day; and the restaurant industry comprises 14 million workers, a huge percentage of that.
Employers often "forget" their desk-less workers and focus more on their office employees. Employee Training has been a big "miss" in the restaurant industry because the tools and techniques for training desk-less workers are dated or have not even existed.
In this episode of Restaurants Reinvented, we hear from Rachael Nemeth, CEO and Co-Founder of Opus. Rachael and host Jen Kern discuss the benefits of mobile-based employee training (yes, it's an app!), the different types of training involved (get out of the classroom mentality), and how restaurant owners can embrace new training approaches and techniques.
If you're serious about improving employee retention and attracting new employees, training must move to the top of your list!
Highlights from Rachael:
Employee training is now an operations game, no longer an HR function
Training must be delivered in small pieces or "micro segments" to increase the uptake (the global attention span is shrinking)
Access to training has been the biggest problem – access to technology and apps that people want to use
Training can't be done well in a classroom!
Don't expect 100% on quizzes – it's okay to only view half the training.
The differences in Planned versus Responsive training
Technology that helps you build a new lesson in 9.8 minutes 
What she does: 
CEO & Founder
Company
:
Opus
Noteworthy
: Rachael spent 13 years in the restaurant industry. Ten years ago, when she moved to New York, Rachael was also in a buying position as a GM and an operator. In July 2020, she launched Opus, a powerful training technology designed for your "deskless" workforce.
Where to find Rachael
:
LinkedIn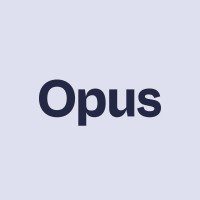 Employee training requires "access" to the right tools, techniques and mindset 
We're entering an era in which organizations are rethinking employee training at all levels. "When we think about training, we have to think about how we can get consistent knowledge out to the team. That's the core problem that you're solving in order to solve the business problem of higher output. We've always fundamentally believed that what's led to these struggles is access — access to good technology that can help get this knowledge to your frontline."
 Training is becoming an Ops game; its no longer an HR game
COVID affected all aspects of life, and during the pandemic, some of the people most in danger were those from the hospitality industry. According to Rachel, it's also led to training becoming an Ops game. "Think about what's happening in restaurants right now. It's increasingly litigious; we've seen lawsuit after lawsuit. HR is bogged down with COVID regulations. That's the role of HR — compliance. If you were also a people operator and if you're thinking about culture, there's that whole other aspect to be thinking about. Training actually leads to operational efficiency, which is why we continue to see training reporting directly to operations now versus where it was a decade ago."
 Treat people like adults
People from Opus are trying to credibly convey through training what the job really looks like, and this has given good results. Rachael points out that the key to successful training is to view people as human beings who are not perfect and who make mistakes. "Let them make mistakes. Don't require hundred percent accuracy on a quiz. Don't require that somebody has to watch a hundred percent of a video; just mandating that somebody watch a video does not lead to better learning outcomes. It's about, 'Okay, I watched this video, now I'm going to discuss it.'
Planned and Responsive Training
"The planned training is like, 'We need to get everybody up to speed on the new menu.' Or, 'We just hired 300 people for this restaurant opening. We need everyone to get into one space for six hours so we can train them on X, Y, and Z.' Or, 'We're doing our re-up on anti-harassment training.' We all know what this is. What normally happens with planned training is a classroom, and it's probably just the dining room in your restaurant or the home office.
The way that people learn is changing; it has changed. The global attention span is shrinking. So when you try to get working people — who oftentimes have two or three jobs — into a seated environment for more than an hour, knowledge retention is going to plummet. So you have to think about how to deliver that training in a way that increases the uptake, which means that it can't be sitting down. It can't be a classroom. So when I talk about access, it's access to great micro training where people can pick up that knowledge more effectively."
Opus – Technology that Helps You Build a Lesson in 9.8 Minutes
"We prioritized building content quickly because that's a huge pain point. You can deliver that lesson out to a hundred percent of your workforce quickly and get data and frontline business intelligence on how people are effectively learning that new knowledge. At the same time, you can engage your managers in the process. Managers get an app too, so they can track their people. They can have live coaching moments with their people. They can even send them a video, 'Hey, here's the new menu item,' and ship it out to a hundred percent of their people at their location. It's auto captioned, auto subtitled, and they get read receipts on that message. So they know, instantly, how effectively their team learned that new information. "
Managers Are Doing so Much With so Little
"I'm talking to GMs who are overseeing five locations. That's insane. But that's the way the restaurant industry is going. We're talking about fitting the workforce, so managers are doing more with less. They care about their people, but it's no wonder that people are leaving their jobs if they're not trained from day one. So Opus can supplement a lot of what managers are having a hard time managing right now. And that, of course, naturally leads to people staying in their job longer. […]
As business owners, who are thinking about how we can position ourselves so that people come to us, it's really about thinking how you can cater to four generations of workers. That's the secret here. I see a lot of employers think, 'Okay, how can we attract employees?' And they're only focused on young employees, or they're only focused on millennials. You have to have a message that can cross all generations. So think about how training can do that. Your approach should be adults; it should address adult problems. Talk about the benefits that you're offering. Talk about maternity leave, if you can. Talk about flexible schedules and commutes. Talk about the fact that you want to receive employee feedback in order to be a better employer. This is where we're headed with the next generation of workers, especially as workers have more power."
PPP – Present, Practice, Produce
"I want you to think about: If you're doing a new menu training, how are you presenting that information? Is it a video? Is it just like a quick stand-up meeting? Is it a piece of paper with a recipe? How are they practicing it? So are they taking a quick quiz? Are they talking to a friend about it? Are they taking a photo? And how are they producing it? So are they making the product, are they talking about the product, or picking it? Those three elements lead to extremely high levels of knowledge retention. So, as long as we're always thinking about that curve, we can be assured that we're engaging our people the whole way.
If you only have one of those Ps the whole time, like a lecture is just 'Present.' If you're just giving somebody a quiz and they've never actually learned anything, or if you're just telling them, 'Go sit at the fryer and make these fries,' and they've never actually done the previous two steps, then they're not going to be successful at their job."