As Vice President of Marketing at Cousins Subs, a Midwestern restaurant chain, Justin McCoy is dedicated to improving the business's technology infrastructure to bring in more customers. Over the years, that's meant investing in Cousins' website to create a smooth ecommerce and online ordering experience as well as setting up a third-party delivery service.
With the goal "to be somebody who was on the cutting edge of whatever was going on," Justin made sure Cousins adopted these changes before COVID-19. The work certainly paid off when the pandemic hit.
On this episode of Restaurants Reinvented, Justin shares how his earlier investments in technology infrastructure prepared the chain for success even in the face of a crisis. That combined with his team's keen data-driven focus and media chops landed Cousins Subs back on plan in early June. 
Jen talks to Justin about the evolving Wisconsin-based brand menu and the three key strategies—beyond early tech investments—that set the brand apart from the start of the pandemic.
"I believe that work we did pre-COVID — just being aggressive and continuing to think about how we would grow our business — was our lifeline," Justin says.
 Name: 
Justin McCoy
 What he does:
 Justin is Vice President of Marketing at Cousins Submarines, a chain of sub sandwich shops founded in Milwaukee, where he oversees not just Marketing but also Menu Development.
 Company: 
Cousins Submarines
 Noteworthy: 
Justin began his career in finance and sports writing but quickly realized that marketing and communications were his true passion. Since making a career change, he's worked at Cousins in various roles for more than 14 years.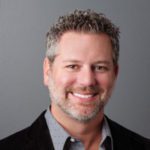 🌶️ Knowing the value of data-driven decisions, Justin says just about everything he and Cousins Subs does is rooted in data.
For example, the company offered free delivery during the pandemic, and instead of letting the campaign go on indefinitely, Justin and his team looked to the numbers to pinpoint when to end the offer and start charging for delivery without losing customers and sales. This strategy worked: when Cousins moved to a $2.99 fee after six weeks, sales didn't drop and orders kept coming in.
🌶️ Even before COVID-19, Justin made sure his company adopted all the latest technological advancements that have been popping up over the past few years.
That includes online ordering and loyalty programs, in-store technology infrastructure and an e-commerce website. "We're a regional Midwest chain, but we set the goal to be somebody who was on the cutting edge of whatever was going on," Justin says. This goal paid off when the pandemic hit in early 2020. Everything his team had put in place helped to cushion the effects of losses in sales and later jumpstarted an uptick in online ordering and delivery.
🌶️ One of Justin's strategies after the initial onset of the pandemic was to be as transparent and open to talking with the media as possible.
Along with CEO Christine Specht and President Jason Westhoff, Justin made sure they were available for interviews to talk about their experience adapting to the COVID-19 pandemic. This included anything from small local newspapers to national brands like Forbes. Doing this provided an opportunity to tell people they were still open for business and how to order their food.
One step back in sales and two steps forward
"The first two weeks we were down about 30-plus percent; the third week, we were down a little bit less; the fourth week, a little bit less. Then from there we had 20 straight weeks of comp sales growth. We can't thank our loyal guests enough."
Allocating budget wisely to spread the word
"How can I, with the limited budget we're going to keep, get out there and educate people about the fact that we have online ordering, delivery, and all these other ways for you to order your favorite sub sandwich from Cousins Subs? I used the advertising dollars that we had to do that."
Franchisees bring brilliant ideas
"One of our franchisees came up with a program called Cousins Cares. Guests were able to order a 20-piece party box, we would give them a 25% discount and we guaranteed that we would deliver it to the frontline worker they wanted within 24 hours. We had the majority of our stores opt into that. Not all great ideas come from the marketing guy at the support center."
Streamlined communication from one leader
"We shut down communication from anyone else. Jason would send out an email almost daily to say, 'Here's what's going on. Here's what we need to be doing in the store.' Jason and I would that coordinate together and the system very quickly communicated to watch for your email from Jason every day."
The value of open communication with franchisees
"They have been so pleased with our communication and our support through this very overwhelming process because we couldn't apply for their loans for them, we couldn't do those things. What we try to do is provide as much guidance as possible. In talking with our franchisee advisory council, we've heard so many great things from them. I think it's done more to bring us closer together. That communication was key."
Adding a local touch to appeal to customers
"One of the things that I have brought in to evolve the menu is to get that touch of the Midwest. Today, we only use Wisconsin cheese. We partner with the dairy farmers in Wisconsin.
We proudly promote the fact that we only use dairy products from Wisconsin. Our shakes are new. They're also made here in Wisconsin with all Wisconsin dairy. … It's a blend of East Coast meets Midwest today."