Data is the lifeblood of any successful enterprise restaurant. Today, timely access to clean, normalized business information makes the difference between a good brand and great one.
By moving away from legacy architecture and data management, Qu's approach helps brand simplify their technology stacks and operations, while helping to boost revenue and guest satisfaction.
A single point of truth for guest data
Centralized operational capabilities
Enhanced security and data storage
Robust, real-time reporting
Faster data processing and exposure
A single plane of glass for all of your data
Our data-centric approach and architecture streamlines the administration of your guest engagement and operational data.
Centralize data governance
One point of truth for your stores, menus, and items delivers uniformity for your employees, franchisees, and system administrators. 
Leverage our unique dynamic menu and store management approach to endlessly customize items without changing or replicating the master item or location.

Qu offers such a different paradigm for menu and data management; having one item capable of diverse contexts and functions is a game-changer.
- Pete Wiley, Rapid Fired Pizza & Hot Head Burritos
Features To Write Home About:
Normalized guest and operational data
Integration-friendly, open architecture
Redundancy and reliability
Data-rich reporting and insights
Deep customization capabilities
3 Ways to Future-Proof Your Tech Stack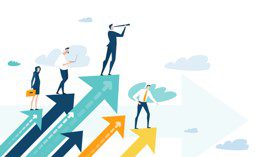 Your Digital Transformation
Journey
Begins Here