Torchy's Tacos was started in 2006 from a food truck in Austin, Texas, by Mike Rypka. He rode his red Vespa around town, handing out free tacos to whomever he met. When the response was repeatedly "those are damn good tacos" a new brand concept was born. Today Torchy's has 83 locations and grew mainly through word-of-mouth and grassroots social media.
The stellar brand and product attracted Scott Hudler, the former Chief Digital Officer (CDO) from Dunkin' Brand. He dove in to help grow the brand—embracing the "damn good" promise across the product, customer experience, and marketing—and created a new category called "Craft Casual" for the unique concept.
The pandemic has not slowed Torchy's or Scott down. They've opened 12 new locations in three states during the pandemic and are now getting serious about 
digital transformation
 and constantly improving the many ways guests are getting their food from Torchy's.
"But we are not confused. We are not a technology company. We're a restaurant company that uses technology as an enabler to make the experience better," says Scott.
 Name:
 Scott Hudler
 What He Does:
 Scott Hudler is the Chief Marketing Officer of Torchy's Tacos in the Austin, Texas area. Torchy's Taco is a Craft Casual restaurant with 83 restaurants in the United States and is currently growing.
 Company:
Torchy's Tacos
 Key Quote:
 "Damn good food technology is going to enable us to be more efficient and make the guest experience stronger."
 Where to Find Scott:
LinkedIn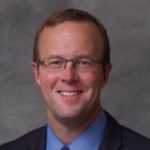 Be Damn Good at everything, from the food to the customer experience, marketing, and community involvement. Rather than focusing on fast food, Torchy's focuses on "Craft Casual." The food is ordered at the counter, cooked individually for each guest, and delivered to their table.
During the pandemic they created popular "Margarita Packs" to-go, rolled out curbside and formed a coalition of restaurants in Austin dubbed "Come and Take Out." Riffing off the Great American Takeout and the Texas slogan "come and take it" this effort helped keep the local restaurants open in a difficult time.
🌶️ Continually Improving the Experience:
To provide a "damn good experience" Scott is looking into Order-at-Table technology, using text messaging to pay for orders, and other more efficient ways to constantly improve the order experience. His first priority is to 
make online ordering better
, then improve pickup, curbside, and order at table. With all technology approaches, he builds the strategy first and then looks for the best tech partner.
🌶️ Getting to 360 View of the Guest:
When it comes to data and personalization he admits that "we can do better." His goal is to get to the full 360 view of the guest.
🌶️ Non-Traditional Marketing Approaches:
Torchy's Tacos does not spend money on advertising or engage in traditional "loyalty" programs. In fact, he does not believe in discounting at Torchy's. Instead, they focus on 
creating an experience for their customers
 that will cause them to return again and again.
Some of Torchy's innovative and memorable campaigns include the Tacos Quesos 2020 political spin-off with yard signs (sold out in one week) and shirts; and the Valentines "Salty Singles Day" where people could bring and burn their ex's stuff!
To get to the full 360 view of guest, Scott is looking to design a new kind of loyalty program, once that doesn't focus on what they already do, but provides an enriched experience inside and outside the restaurants. "It's about 
creating an emotional connection,
 not a transaction." He's also super intrigued with 
Ghost and Host Kitchen concepts
 as a way to supplement existing locations operating at capacity, expand from suburbs to "exhurbs", and enter into new markets.
What Restaurant Reinvention Means to Torchy's
"Reinvention is not being complacent, not being comfortable, continuing to push yourself and think about different things that could get you out of your comfort zone, both individually and as a brand. And making sure that you're constantly looking at new things. We look at the menu all the time and say, Hey, there are no sacred cows."
Scott notes that the Taco of the Month campaigns are among the best traffic drivers. Those campaigns have a charitable portion including donations to Make-A-Wish Foundation; MD Anderson Cancer Center; and the Phoenix House. And … "our mascot is a baby devil in diapers, so we get to have a lot of fun with our marketing campaigns."
"Our goal has been to come out of the COVID 19 pandemic, stronger than we went in. And we feel like we're on our way to that."
Managing Partners Instead of Franchisees
Torchy's Tacos has managing partners in a type of internal franchising program. "Another thing that makes Torchy's different is we don't have general managers in our restaurants. We have managing partners. They get a percentage of the operating profits every month. So they're absolutely incentivized to figure things out. So, we don't have franchisees. We own all of our restaurants."
A Fresh Partnership Mentality & Exclusivities
Scott credits their exclusive partnership with Door Dash, with its lower commission structure, as a big help during the pandemic. He talks about their focus on partnerships and dislike of the word "vendor" … "we seek to work with companies that have mutually aligned goals. It's not about a transactional relationship."