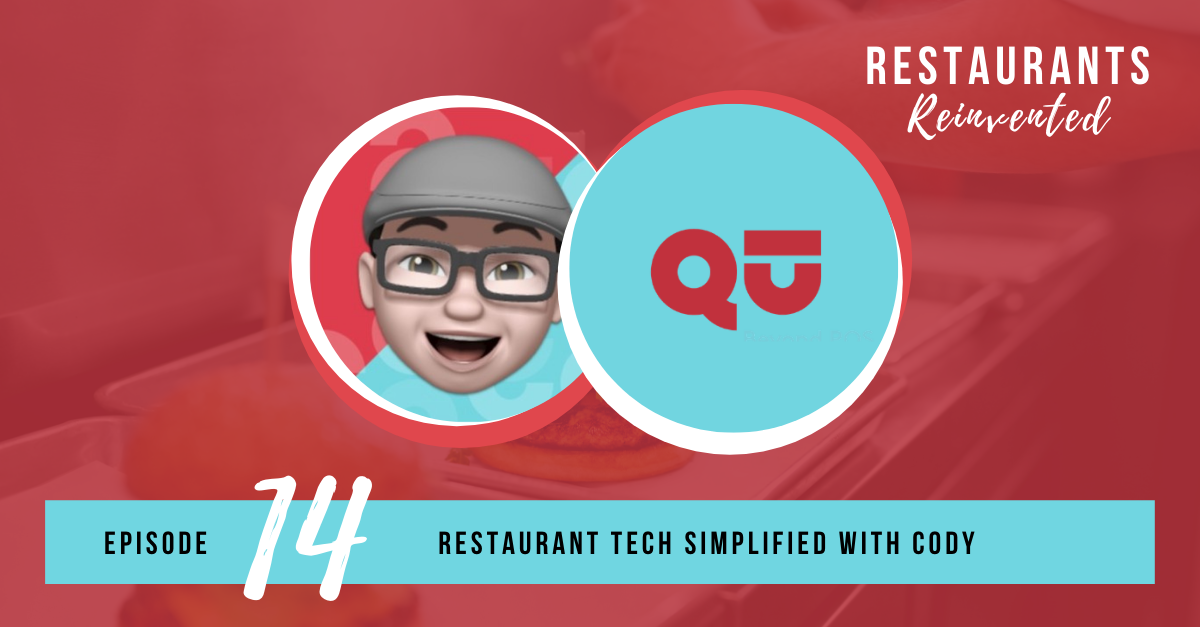 Restaurant & Kitchen Tech, Simplified - with Cody Jones, Qu POS
Episode Summary
Cody Jones is Qu's senior product manager/tech wizard and self-avowed "mad scientist" and futurist. As a young boy, he loved building things and that passion quickly extended into the restaurant space when he found himself 'angry at a cash register' at the age of 14. 
Cody has taken Qu's POS one step further – into the kitchen. Qu's latest product, dubbed KitchenUP, aims at simplifying tech for ghost, host, and virtual kitchens "Nobody wants 10 tablets, operators need a resilient and simple approach." Cody is all for operators getting new concepts spun up faster, and with a shorter learning curve. Thus, he advocates for a one tablet and one menu approach. And in-house delivery, which he believes tech could enable better.
Jen chats with Cody about the intersection of marketing and tech, and how technology can improve the execution and speed of campaigns, A/B testing, menu updates, and data accessibility. "Unfortunately, marketers' are often limited or slowed down by restaurant technology, but it doesn't have to be that way." And most importantly, Cody advocates for tying together the tech stack to make data more accessible – that way the POS and digital offerings are fully aligned with campaign mechanisms; and teams that can tie those things together and track them as a holistic organizational entity. "The tools may be different but if all tied together in a uniform tech stack you can re-use data from other areas of the business."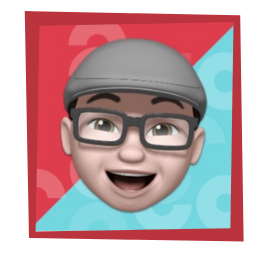 Guest-At-A-Glance
Name: Cody Jones
What he does: Cody is the Senior Product Manager at Qu. He constantly looks for ways to innovate restaurant management technology, improve user experiences, and push the industry forward.
Company: Qu POS.
Key Quote: "I try to, in the restaurant technology world, simplify everything."
Where to find Cody Jones: LinkedIn
Episode Highlights
Simple, streamlined host kitchen operations
"What we decided was, in this moment of need, there needs to be some way for us to take these entities' host kitchens, let them not have 10 tablets, let them operate with hopefully one tablet to rule them all, and just make it easier for a new kitchen, who's absorbing these new concepts, to get up and spun up without a whole bunch of new learning curves for every different platform and not have to manage 20 menus because they're trying to innovate right now."
Management solutions that make guests happy
"Getting those host kitchens up and running as well as some more future thinking — kitchen management solutions in order to make the production of said food faster — are both in the vein of, can we get more orders in the door? Can we let you fill them efficiently? And keep track of them efficiently so that your end users, your guests, are satisfied? They end up with an exceptional experience."
Software products that are restaurant-tough
"I try to, in the restaurant technology world, simplify everything. So, [we created] one menu, one tablet, because we're adults and we run enterprise organizations, and I don't want to run my organization on a fire tablet. I want to run it on something that's restaurant-hardened, plugs into the wall, that can't hopefully be knocked off the counter with a slip of a drink. We need to be able to have resilient and simple solutions."
Bringing in efficiencies for an adapting industry
"Restaurants are surviving on purely digital ordering. They are getting by, barely. And a lot of them need those channels to work efficiently as their only source now. A lot of them are building models around that. No storefront. It's all about these delivery services. It's all about digital. I think it's back to the efficiencies. If you can't have your business open in the model that you originally intended, you're not going to have the same cost structure. Everything's different. Your labor costs may be higher because you're having to put more effort into getting these to-go orders out. And there's no people on the floor. … For us to be able to bring efficiencies into that space, I think it's going to be huge."
Touchless tech, the next big thing
"The big thing on my mind right now is touchless tech, and it comes across from all sorts of reasons, but COVID is clearly a good driver. In the last year, touchless tech has become a huge thing. You saw me playing around in the office with some gen-one touch tech, which was not suitable for restaurants. Restaurants get dirty and restaurants have issues, but I think we're there. There's a couple of new technologies that I won't name by name here, but that will, I think, change the game in the space here. Ultimately those things are going to be huge."
Co-bots for the future
"For years and years, we've all had the fear of: the robots are coming to steal our jobs. I really think the robots are here, but they're 'co-bots.' They're there to help us. … I want nothing more in this world than for people who are stuck cooking fries and flipping burgers to spend their time elsewhere. … It's a co-bot because they're a coworker. They're not replacing your job. They can't do everything a human can do, but they can do these minute, repeatable tasks that are probably not good for people, ultimately. You're wearing out your arm, you're doing other things that are not good for your body, you're sitting around the hot grease, and they're much more efficient. To me, there's a really cool intersection between these ghost and host kitchens and the robots and the technology that we provide that's really going to enable these kitchens of the future to get up there and just change the game."
Key Insights
🌶️ According to Cody, there should be an unbreakable bond between marketing and tech departments. It's important that one's tech stack is integrated between departments so that multiple teams can make use of the same tools and data. Ordering systems, for example, can be further customized to keep customers engaged and build brand loyalty. "I don't think there's a world in which the IT department and marketing department shouldn't be in lockstep because one enables the other," Cody says.
🌶️ Host kitchens are having a moment right now, and Cody is all for it. He recognizes the potential for host kitchens to help brands innovate while simultaneously keeping communities up and running. However, Cody also acknowledges the tech and financial challenges faced by host kitchens. Fortunately, new kitchen management solutions like those provided by Qu focus on streamlining and improving current processes.
🌶️ Cody is hopeful about the changes that the COVID-19 pandemic has forced restaurants into. He believes new concepts and technologies will not only drive revenue but change different facets of the restaurant industry, including employee safety. Data and marketing are important aspects of even more changes on the horizon. Every decision restaurant brands make should be based on actionable data.
JOIN THE NEWSLETTER
Sign-up for our newsletter and get notified of new episodes, insider news, and more.
GET ON THE SHOW
Are you interested in being our next guest, or know someone who is? Contact us and let us know.