For the past 3 years we've come together to talk about Reinventing Restaurants Together. It's been a collective journey that's taken us down a windy path of interviewing the most innovative, enlightened restaurant leaders in our space.
While these three years have been filled with challenges, triumphs, and invaluable lessons – we've discussed it all on the podcast and gotten smarter and closer, together. 
From creative marketing strategies for driving loyalty and business growth to ideating on the best labor and employee retention practices to keep doors open – we continually ideate on pushing the boundaries of innovation together. 
None of this would have been possible without each and every one of you – our esteemed guests, devoted listeners, and cherished restaurant partners. Your support and enthusiasm have fueled our passion and commitment to this cause, empowering us to keep forging ahead with fresh perspectives and new-found inspiration.
Thank you!
💡 Name: Jen Kern, CMO @ Qu 

💡 Noteworthy: Transitioned from tech to hospitality, passionate about breaking barriers in the industry, and creator of Restaurants Reinvented podcast.
💡 Where to find Jen: LinkedIn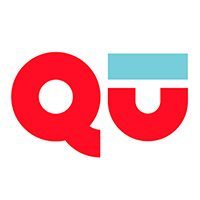 🎙 
The American Dream is Alive & Well in Restaurants
Through talking to 70+ guests on the podcast so far, it's clear that the American Dream is still alive in restaurants, says Kern. She's had guests ranging from first-generation Americans who built their dreams from scratch; to female trailblazers, innovative executives, marketers, operations experts, technologists and board members all who are working to solve the industry's biggest problems.
Jen Kern shares the story behind the creation of the Restaurants Reinvented podcast. She wanted to help restaurants during a difficult period and was looking for ways to elevate the strategic role of restaurant marketers. Kern decided to combine these two elements and create a podcast that provided a platform for marketers in the restaurant industry.
🎙 The Power of Reaching Out
Jen Kern highlights the importance of simply asking when it comes to building connections and getting guests for the podcast. Initially, Kern didn't have many connections in the industry, but she started by asking people she knew, like Justin Bartek, to be guests on the show. From there, she received referrals and met more people, expanding her network. Kern's experience underscores the power of reaching out and the potential of a simple ask to open doors.
Jen Kern discusses the importance of networking in the restaurant industry and how she created a community for marketers to share experiences and help each other during challenging times. 
"I saw an opportunity to bring marketers together and build a community for them to share and just help each other at a hard time […] So what if you haven't been on the show and you just wanna network? And so we meet quarterly and we talk about, you know, what are the challenges they are facing?"        

– Jen Kern 
Navigating the Nuances of Interviewing CTOs
Jen Kern shares her experiences interviewing CTOs most recently in the CTO Trailblazer Series. She discusses the deepening her technical expertise and the different interviewing tactics she used to make her guests comfortable.
"I had some people pushing me to do this and for myself to grow as well, like for me to deepen my tech expertise […] I think it challenged me from an interview standpoint to try to mix some things up, to try different tactics, to work harder to make them comfortable."

 – Jen Kern 
The Role of Meditation and Reflection
Jen Kern discusses the role of meditation and reflection in her daily routine. She explains how these practices help her focus on how she can assist restaurants, leading to the idea of creating a free platform for marketers in the restaurant industry.
"I often spend morning time in meditation and prayer …to try to set my day up centered and open […] this thought came to me like, 'Hey, what if I could bring together what I saw this past year — which was not a lot of marketing representation — in a way where I can give marketers in restaurants a platform to shine.' A free platform."

– Jen Kern
The Journey and Future of the Podcast
In the closing part of the podcast, Jen Kern reflects on the journey of the podcast and expresses excitement for the future. She appreciates her tribe at Qu and the extended tribe in the industry, expressing gratitude for the people she has met.
"My shout outs are to my tribe at Qu and my expanded tribe in the industry at large. I love all the people I've met here, and it's just been such a fun journey." 

– Jen Kern