In this episode, we're joined by another CTO trailblazer and change-maker, Kelly MacPherson from Union Square Hospitality Group (USHG). Kelly shares her unique journey through the hospitality and retail worlds, from growing up in a restaurant family to configuring her first POS network and rising as one of the very first female CIO/CTOs in the industry. 
A true restaurant tech visionary and pioneer, Kelly has changed the game for restaurants over and over again. Today she's on a mission to change the way we deliver reporting—including how we translate data into storytelling—and improving the employee experience with mobile-first solutions. 
She began consulting for USHG during the pandemic and fell head over heels in love with the brand, so much that she canceled her retirement plans to join the Danny Meyers' infamous group to lead Technology and Supply Chain. She dives into the core pillars at USHG, including "Enlightened Hospitality." 
🍽 Noteworthy: Pioneered tech adoption in hospitality, starting from Burger King to USHG.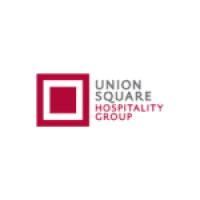 🍲 

Changing the Game: How we Look at Data & Deliver Reporting 
Kelly's on a mission to change how we deliver reporting and talk about analytics. She's invested in analytics at USHG to better understand business performance, opportunities and drive traffic. 
Kelly noted that people learn differently today than 10 years ago. So the way we look at and delivery data must also change. We can't keep simply changing the dashboards. Instead, she wants to use data for effective storytelling.
🍲 
Marrying the Art and Science of Hospitality
USHG prioritizes the marriage of food, service, and experience with data in order to create a remarkable and uber-personalized experience for their guests. The experience begins long before entering the restaurant and extends long after the guest leaves. The focus is on providing an exceptional one-on-one experience by leveraging data, or what Kelly refers to as "connecting the dots with data."
🍲 

The Power of Enlightened Hospitality in Union Square's Brands
Enlightened Hospitality, alternatively referred to as Anticipatory Hospitality is a concept pioneered by Danny Meyer, founder or USHG, coined in his book "Setting the Table." The philosophy embodies a holistic approach to hospitality that goes beyond service and focuses on creating exceptional experiences for guests by anticipating the guests needs.
Employee First Experience, Enabled by a Mobile-First Strategy
Kelly says she's obsessed about the employee and guest experience. She's focused on the employee first and delivering effective mobile-first strategies that improve their lives everyday. By helping employees connect the dots, from onboarding to provisioning the POS, enabling the seamless movement of data to equip teams better is a top priority.
"I get excited about re-imagining and reinventing the way we look at data and analytics and really what that impact can have." – Kelly MacPherson
The Importance of Modernizing Architecture: Exploring the How and Why
As a big proponent of the Connected Restaurant, Kelly emphasizes the need for an agile and flexible architecture that provides "interconnectivity and modularity." If systems are dated or need to be removed, the platform needs to be flexible enough to provide that innovation.
Technology is an Enabler, the Human Connection is Paramount
Kelly rightly claims the role of technology as enabler and says it will never replace the human connection. Amen. An advocate for best in class tech solutions due to the modularity provided, she's excited for the future of restaurant innovation and collaboration provided by integrations. Kelly is currently exploring the use of Machine Learning & AI for better forecasting products and demand by the hour, to drive efficiency in supply chain, labor and fulfillment. 
"The tech will never replace the human connection; it is the enabler and it it's about empowering our teams to deliver on what they do best." – Kelly MacPherson
The Significance of Partnership and Open Collaboration, and Why they Matter
Kelly firmly believes in the concept of the
Connected Restaurant
and advocates for best-in-class solutions over all-in-one approaches. She recognizes that adopting this strategy not only minimizes technology debt but also fosters innovation and flexibility.
Success to her is a seamless flow, removing repetition, and to do that you need to have the right partners and right integrations. 
"Change is change and change is difficult. But it lets you see things in a different light. And so, the connected restaurant is really about, "How do you connect everything that happens within a restaurant?" – Kelly MacPherson
The Importance of Knowing Your Value and Embracing Opportunities 
Kelly shares her insights on the importance of recognizing your own worth in the professional sphere. She encourages listeners to be proactive in advocating for themselves and being open to opportunities. 
She shares her own experiences to illustrate these points, highlighting how taking risks and being open to change can lead to unexpected, but rewarding, career advancements. 
"You got to know what you want and be able to advocate for yourself and not just sit back and wait for something always to happen to you and be that voice." – Kelly MacPherson