It's often said that the brightest times follow the darkest times. We see this is indeed the case for Taco John's and its fearless Marketing leader, Barry Westrum.
On this episode of Restaurants Reinvented, we take our
 Taco Series
 to new heights (and add a side of 
Potato Olés®
) with 4-time CMO, Barry Westrum who's turning up the heat for the Midwestern taco darling that operates nearly 400 restaurants in 23 states.
Hear how the chaos of COVID and a brand in flux became the positive instigator for growth that Taco John's needed to inject new life into the 50-year old brand.
Barry relies heavily on clarity and focus to guide all his marketing programs, and he stepped into the mess of April 2020 with an immediate focus on optimizing drive-thrus to be more efficient and speedy. As a result, the chain has outperformed other QSR category leaders —with four points of same-store sales growth vs 2019.
"Everybody uses the word, but it's so true, these were unprecedented times," he says. "But what came from that was clarity and focus."
One thing that helps Barry and the rest of the Taco John's executive team stay on track is the brand's five strategic tenets, which include a commitment to digital transformation as well as a focus on evolving the menu to provide better options based on customer feedback.
 Name: 
Barry Westrum
 What he does: 
Chief Marketing Officer at 
Taco John's
 (prior CMO at Del Taco, KFC, Long John Silvers/A&W, Dairy Queen)
 Key Quote: 
"The way leaders achieve their full potential is by leveraging their towering strengths and making sure that their Achilles heel is not fatal."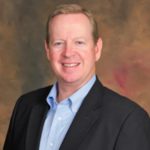 🌶️ A restaurant can rise to the top once it figures out what it does better than its competitors.
That's one of Barry's core beliefs and at Taco John's, that means offering a higher quality than Taco Bell and a cheaper and faster experience than Chipotle (in addition to unique menu items).
🌶️ Taco John's was in the midst of moving its headquarters from Wyoming to Minnesota when the pandemic first hit.
🌶️ When it comes to leadership,
Barry cites a quote he first heard from former boss 
YUM! Brands
 former CEO 
Greg Creed
: 
"It's not about being right. It's about being understood."
 In his own work, Barry uses this as a reminder to ensure there is real clarity around the priorities of the business.
Staying focused with the five brand tenets
"We have a five-point brand strategy that I open every meeting with franchisees with, reiterating the key points. Every agenda item clearly ties back to those five strategic tenets of the brand, and our executive team meetings are structured around the tying back to those five tenets. So we have real clarity and real focus as a brand in what we need to do. And we also do a really good job about saying "no" to projects and to initiatives that don't tie back to those five-piece strategies. We're a smaller brand with limited resources, we do not have the people or dollars to waste time or money. And so we're incredibly focused."
Adapting to a new, drive-thru world
"All of our business shifted to the drive-thru but we weren't necessarily a great drive-thru brand, so we needed to get good at the drive-thru. Improve our 
speed of service
, improve our throughput, all of those different procedures we had to rethink and reevaluate and relaunch. And so it provided a crystal clear view of what we needed to do both as a brand and as a company and as an operating entity. … And I think that's what has benefited us as we've headed into the new year.
Finding a sweet spot and positioning yourself to stand out from competitors
"We believe we can be right there in the middle, to be a higher-quality Taco Bell and a cheaper and faster Chipotle. That's why we launched products like … the Boss Burrito, where for $6, you can get a very filling burrito made with all-white meat chicken, or a hand-cut sirloin steak that we cut in-restaurant every morning. … And frankly, why would you pay more when you can get the same quality through the speed and pace, or the cost and pace of a drive-thru? And our consumers really responded to that."
Some of the best opportunities come out of the craziest times
"I started when the company was in chaos, the brand was in chaos, the industry was in chaos and the consumer was in chaos. As we all think about April of 2020 — it was a time when we were thinking … Are we going to be open? How are we going to open? How are we going to do so safely? Are we going to be around in six months? Will my job still be here in six months? It was a real time of chaos for the brand and the industry, and it was an opportunity to get the brand on the right footing. Get our marketing organization on the right footing. And then of course, grow through the rest of the year. I'm happy to report that as the year progressed, we began to outperform the category, i.e. quick-serve restaurants with a drive-thru."
Location affects everything, including technology
"We have a unique place in our consumer's heart in the smaller upper Midwest towns. There may or may not be a Taco Bell in that town. There may or may not be a McDonald's in that town. And so we have this wonderful cult following and so we are lucky … consumers only have so many apps on their phone, but they are willing and able and love having our app on their phone because we have such a passionate cult following … But the wonderful thing about the app is that once we have that in our cost model, using it is relatively low expense, so building that one-on-one engagement, making sure that our communications capitalize on that cult-like following in those one-on-one engagements (is huge)."
[04:38] "I may be the only marketer that has worked at the big three: Taco Bell, Del Taco and Taco John's. So one might say I have taco sauce in my veins."
[10:38] "Through focus and repetition comes speed, and so we aren't exactly where we want to be, but we are faster today in the drive-thru than we were one year ago."
[17:53] "Taco Bell will still be there, but if we can squeeze out one more visit a month because of the way we position ourselves against our two primary competitors, that's how we're going to grow frequency. And that's how we're going to grow in the long run, why we're going to grow as we move east, because we can. Our brand will thrive, we believe, in any city in America."