Qu has been selected by Huey Magoo's to power all locations for the rapidly expanding chicken tenders brand that currently operates over 40 restaurants in seven states, with over 225 franchises sold.
The fast casual brand will use Qu's integrated ordering, delivery, and kitchen platform to meet its aggressive growth plans to double locations in 2023, while quickly fulfilling guest orders across in-store, drive-thru, and digital channels.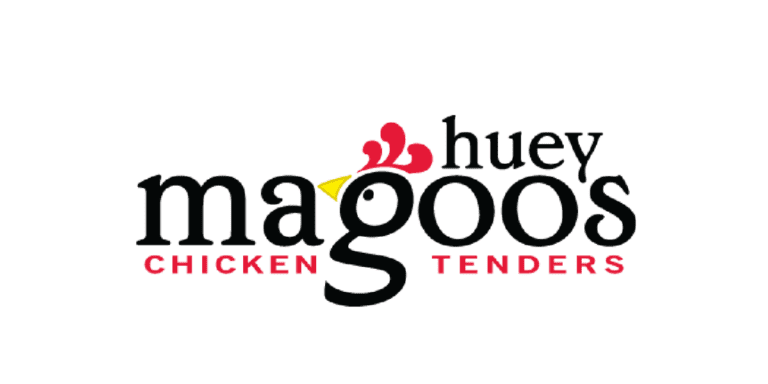 We were looking for a cloud-based platform that could not only grow with us but one that had a local cloud component to ensure stability and consistent, real-time sales data from our ordering channels.
– Huey Magoo's Chief Operating Officer Mike Sutter
We're particularly impressed with Qu's mobile reporting and voice-enabled app Notify, which greatly benefits our franchisees and store managers with instant, easy access to their sales data.
– Huey Magoo's Chief Operating Officer Mike Sutter
Huey Magoo's will take full advantage of Qu's product suite—including POS, native Kitchen/KDS, and direct delivery integrations—with 7shifts providing the scheduling software. Qu's unique in-store cloud uses Edge Computing to provide consistent sales data and the modern edge needed to keep pace with future technology additions.
Sutter continues, "We selected Qu because they were the partner most dedicated to going on this growth journey with us. Their willingness to go above and beyond, coupled with their collaborative work style, has proven that to be true. We are both in it together, to create an experience our guests will love and keep coming back for."
Huey Magoo's restaurants offer dine-in/out, take out, delivery through third-party delivery services, drive-thru, and curbside pickup at participating restaurants. All guests will enjoy Huey Magoo's signature grilled, hand-breaded, or "sauced" premium chicken tenders, farm-fresh salads, sandwiches, and wraps. Each Huey Magoo's tender is always made all-natural, with no antibiotics ever, no hormones, no steroids, and no preservatives.
"One of the biggest benefits our managers are already enjoying is the ability to train new users in five minutes or less," says Sutter. "It's a comfortable and easy to use system due to the swipe-friendly interface. Similar to using a mobile phone, the younger generation picks it up in no time.
"It's really exciting to be selected as the technology platform by one of the fastest-growing fast-casual brands in the country. Qu's platform brings the most value when restaurants leverage the true unified commerce capabilities across order channels, while also accessing real-time data visibility for store owners and operators. We're really looking forward to growing together with Huey Magoo's.
– Amir Hudda, Qu CEO
About Huey Magoo's
Huey Magoo's was founded in 2004 by Matt Armstrong and Thad Hudgens, two southern boys with a passion for quality chicken and a penchant for serving others. Voted "Best Fried Chicken", "Best of the Best Chicken Tenders", "The Best-Rated Fried Chicken in Florida" and "America's Hottest Startup Fast Casuals", Huey Magoo's is rapidly expanding and franchising throughout the Southeast with multiple locations throughout Central Florida, in South Florida, Jacksonville, Greater Tampa, Georgia, Mississippi, Alabama, Tennessee, Ohio, South Carolina and coming soon to North Carolina, Missouri, West Virginia, Kentucky, Las Vegas and many more. 
Huey Magoo's prides itself on providing the greatest tasting chicken tenders in a clean, family-friendly environment, while showing their love for people. Huey Magoo's delivers delicious, cooked-to-order chicken, and they do it to perfection. Huey Magoo's gives back a portion of profits to not-for-profit organizations and community groups. Committed to building a culture of excellence in service and food quality by serving only premium hand-breaded or grilled chicken tenders dipped or "sauced" in uniquely flavorful signature sauces, Huey Magoo's attracts a loyal following of Millennials, families and neighboring businesses craving quality, delicious food at reasonable prices. For more information, visit www.hueymagoos.com.
Press Contact
Jenifer Kern