Meet Lidija Davidson, brand expert extraordinaire and restaurant innovator. This episode is all about the Power of Brand. If you haven't thought about your brand in a while – start now.
The post-pandemic world is rife with opportunities to engage guests and grow your business to a whole new and different level. Communicating a relatable, relevant (and fun) brand to your employees, guests, franchisees, and partners is paramount to building that success in 2021.  
As a passionate restaurateur, marketer, and innovator – Lidija discusses the most important and powerful components of brand refreshes – from concise messaging, purpose and positioning to personas, culture, training, and helping employees embody your brand's mission and vision.
Plus, tips for bringing it all to life through packaging, ordering channels, digital properties, and wherever guests get your food.
Marketers and Owners… don't miss this episode and all the valuable reminders and resources for crafting an awesome brand that your teams will adopt and guests will love. Now… go make Brand Evangelists of your teams!
️ 
Name: 
Lidija Davidson
️ 
What she does: 
Lidija is a global restaurant marketing consultant, brand builder, menu design expert, innovator, and entrepreneur.
️ 
Company: 
Sift, Cipher & Bloom
️ 
Key quote: 
"Simplification of menus and this notion of convenience, I don't think it's a fad, I think it's going to be a trend."
️ 
Where to find Lidija: 
LinkedIn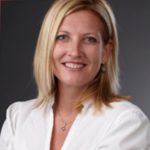 🌶️ Simplify Complex Operations & Menus.
The pandemic emphasized the importance of simplification. And that's not going away. The trend of 
streamlining menus
 and simplifying operations 
delivers the convenience guests want and the faster processes operators need 
to maximize labor resources and costs.
🌶️ Help Employees Embrace Your Brand.
Employees need to feel respected, acknowledged, and, most importantly, 
motivated to share their company's vision.
 Help them understand the big picture of your business and brand. The Disney example of branding employees as "Cast Members" is one that restaurants can consider adapting for their business. 
&Pizza
 has done a great job at this, branding their team members as their "tribe."
🌶️ Hold Fast to These Brand Positioning Essentials:
Concise, simple, fun, relatable content and positioning. Define your True North. Live it out in your Culture. If you want your brand to stand out, be very clear about your goals and vision. Bring it closer not only to customers but employees. Lidijia recommends defining your brand mission succinctly and clearly, then you can start embedding it throughout the organization.
Simplicity will lead you to success
Lidija and Jen agree that restaurant owners should embrace the 
power of simplicity. 
Simplification with your menu, operations, and brand today is more critical than ever, earning 
guest visits and loyalty
, and overall business success.
Large chains like McDonald's and Taco Bell have reduced their menus and products to decrease complexity and improve speed of service. This allowed them to get more people through the drive-through easier.
Rethink your operations & look for innovation opportunities.
Lidija shares examples from chains she helped enhance their operations model through innovation and technology. For example, a smaller chain might look at robotics sooner rather than later. They explore the long-term menu vision. And how best to improve efficiency. There are a lot of aspects to explore when streamlining operations.
This is Brand // Brand is Not Just About Your Product
Your brand is not just a product or service; it's the combined effect of all the people who work on it. It's also the way an owner handles operations and front-line staff talk to guests. Think about their brand as a never-finished story. Ensure all the dots across the organization are connected by the brand and all the people who touch it.
Lidija provides some great examples – a Taco Bell franchise owner who connected the brand so well to employees by treating them like family and inviting them to summer picnics. Another restaurant excelled at communicating their brand across all packaging and shipping – keeping partners and suppliers well branded.
In-N-Out and Chick-fil-A are two chains that do a great job integrating their employees and keeping them motivated. Lidija has studied those two brands quite a bit for some of her clients. Chick-fil-A gives their employees a book when they first come in. They teach new hires the whole business; not just the brand.
Power of the Team in brand refreshes
Restaurant executives and marketers should look at their brands as never-finished stories. Lidija brings to life the concepts that already exist in the organization. She connects with the people that are working there, they know the brand, and she brings in key marketing, finance, and operations people as well as people in the field because they're out there working with customers every day.
Adopting technology is the new industry paradigm
If we look at the restaurant industry, there have been two shifts in the service paradigm. The first was a drive-thru, back in the forties. Drive-thrus became business as usual since then. The pandemic got the industry focused in a different way. With today's rapid shifts in technology, apps, delivery, plus 
third-party delivery
, the next evolution for chains is 
rethinking their physical footprints
 and store concepts/layout.
The importance of flexibility, adaptiveness, and innovation in the foodservice industry
Lidija emphasized one of the things she saw with clients this past year that helped people stand out is their ability to be flexible, adaptable, and innovative. Some restaurants transitioned into adopting technology even before the pandemic hit. Although the big chains have already established some digital services, such as apps, the pandemic forced smaller businesses to focus on innovation.