CJ Ramirez and Raz Mahrouk of Dog Haus join Jen Kern on this episode of Restaurants Reinvented. The two leaders at Dog Haus spearhead the company's industry-disrupting 
Markerations
 (marketing + operations) and take listeners on a virtual journey into the inner-workings of the company's unique service culture. They explain how Dog Haus has generated
 rapid growth during the pandemic
.
CJ and Raz detail the launch of 
Absolute Brands
 as the company's agile response to the COVID-19 pandemic. They tell the riveting story of the leadership team's rapid decision-making after the onset of the crisis, and the group's ultimate choice to roll out its Absolute Brands, expanding the Dog Haus business model in the midst of the health and economic crisis, in preference to the much more common restaurant industry response of slashing hours and services and bracing to wait out the economic shutdown.
They discuss the process of conceptualizing and implementing an array of new specialties inspired by existing menu items, all produced through new virtual kitchen services, and served via a delivery-only system, vs. Dog Haus's routine in-store service. Ramirez and Mahrouk also talk about the company's special workplace and its personalized, hands-on support for its 
Dog Haus franchisees
.
CJ and Raz go on to explain the Dog Haus enterprises' unique absence of a formal technology team and how the tech investment decision-making happens in the C-Suite, to ensure that the business overcomes the relentless challenges of data gathering across myriad external silos and increasingly relies on its analytics capabilities to perform at the industry's leading-edge of data-driven growth and organizational adaptation.
  Names:
 CJ Ramirez, CMO of Absolute Brands, and Raz Mahrouk, Executive VP of Operations
  Company:
Dog Haus International, LLC
  Expertise:
 CJ – Restaurant marketing, advertising, strategy, research. Raz – Restaurant operations, staff training program design, restaurant chain management oversight.
  Noteworthy Comment:
 "It's care for people to have an amazing experience inside of our four walls, and for them to remember us after they were there."
  Contact:
CJ on LinkedIn
 | 
Raz via Email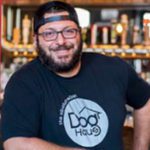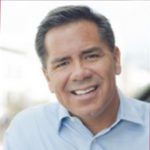 🌶️ Marketing and operations need each other more than ever before.
"If you don't communicate and you don't work together, chances are you're not going to succeed, but if you get that nice harmony between the two — you have one — Markerations. It is the future, and it's a key to success."
🌶️ How can marketing and Ops work better together?
How can they get that really tight alignment exemplified by CJ and Raz at Dog Haus? "You have to love the people you work with, or you have to be open to get to know them, and really it's a partnership. You have to put it out on the table." What specifics must marketing and Ops undertake to generate synergy for greater success than is likely with continuing separate departments?
🌶️ "I think the core guiding principle through our thought process is:
What is best for us? We're not an amalgamation of a bunch of different restaurants or success stories. We're an amalgamation of what we all believe in our gut is going to provide the best experience for our fans and our franchisees. And, we move forward authentically. That is what has served us, I think, extremely well for this past 10 years."
Our guests, partners and employees are all family. "I think the industry is shifting away from a product that is not very good (with a high profit and low food cost) to one that understands that the customer is looking for a high quality product. At Dog Haus, everything that we do is chef driven, from a sauce to a final build. High level chefs, Michelin-star chefs, come to us, because we've got quality ingredients, and they know they can create something incredibly delicious and have pride in it. So, there's definitely more to it and that differentiates us."
Making a Rapid Shift to Virtual Brands & Kitchens
"In 2019 we were introduced to the concept of virtual kitchens. We were already coming up with a couple of brands, putting the blueprints down for a menu, a concept, the idea behind it. We were trying to utilize everything we already have in our kitchens and to be prepared to move into what we thought was a future of restaurants, or to-go, or delivery, all pre-COVID.
Then, March 2020 came and COVID hit, and we were nowhere ready to do what we did, yet we decided to really rip the Band-Aid and just go for it." Our chicken sandwich, the Bad Mutha Clucka became its own brand. (Other examples include the Awesome Monstrosity, Bad-Ass Breakfast Burritos.) We have to take those and be creative and not upset the flow that the kitchen currently has. We were listening to what the customers wanted. We were listening to our ghost kitchen, virtual kitchen partners.
"I think it helped us to align two departments. From a visionary perspective, Markerations already existed. We had already been working together maybe six or seven months under Markerations, which is a combination, obviously, of Marketing and Operations, when we were together and we looked at each other and just thought, we trust each other to pull this through. We can make it happen. We are ahead of last year. If you go year over year, we're up. If you look at sales, if you look at the brands, if you look at service, if you look at even "reputation management," we're up."
The One Thing that Leads to Success … Adaptability
"Everyone is always searching for the silver bullet. It's adaptability. It's not a marketing tactic. It's the way you think and approach your day. Our team here is highly adaptive.  Anyone who says, when we go back to pre-COVID is missing the boat. There is no backwards. There is only forward. And. if you don't see the light at the end of the tunnel, run faster, or pivot. It was not waiting to get something to be perfect. We knew our brands were not ready, but we didn't sit back and wait and try to perfect them. We said, we're launching. "Let's just do it and see what happens." We could quickly turn into perfectionists, but you've just gotta keep moving."
Data Here, Data There, Data Data Everywhere (About those Data Silos)
"One thing we committed to, pre-COVID 2020, was that this was no longer the year of our own point of view or feelings about the growth trajectory of Dog Haus. We decided we need to focus on the data. What is the data telling us? But, you'll find data in that corner, underneath the couch, over there in your car, maybe at your favorite vacation spot. It is so hard to aggregate all the data, DSP data, restaurant data, POS data, credit card data, app data, open rates in your email partner, SMS conversions. What it means to get all that information and decipher it, and to be able to use it is great. It helps us make decisions and move forward."
Forward-looking, Forward-thinking Approach
We want to do things that no one's even thought of yet, and we're always trying to stay ahead of that game. What we've found a lot is that when we start talking to companies for tech stacks or ordering, we'll find that they can't quite do what we want yet. The funny part is that there are a lot of them, like aggregators and POS companies and all the stuff you may want. So it's, it's really difficult. The winners are going to be those who get there faster, and those are the companies that we want to be with. So we're always looking to see who's moved the most. Who's grown the fastest and can actually tell us that they have planned for growth. We're always looking to see what's out there, what's next, what's new.
"Now the solution for us is this tool called One Huddle. It gamifies the learning experience allows for you to extend it through into the culture. It is technology that's making the difference. We use it for training, and even for onboarding. The latest game we're developing is a marketing game. We did a game where people can learn about us, and if they get better than 90%, then we'll talk to them. It's like, repeat, repeat, repeat, and honestly, we don't have time to reeducate, reeducate, reeducate. That's why this game exists."