What is the secret of a successful restaurant chain? According to Tana Davila, the CMO at P.F. Chang's, it is about brand distinctiveness, unique technology approaches, and being able to withstand the challenges brought by the COVID crisis.
Tana introduces us to P.F. Chang's – a restaurant with Chinese/Asian fusion-type food. A secret of their success lies in preparing food from scratch and promoting their foods and brand using the most unique culinary and marketing approaches.
Tana and her creative team of 30 people have reinvented P.F. Chang's due to a pandemic. They focused on 
off-premises, To-Go concepts, delivery, and e-commerce
, creating a safe and effective restaurant space that customers would love to visit. And the fact that P.F. Chang's exists in 300 locations inside and outside the US proves its tremendous success and the ability to adapt to COVID-driven circumstances.
In this episode of Restaurants Reinvented, Jen Kern and Tana Davila cover essential topics such as brand distinctiveness, using technology in the restaurant space, including exciting ways to attract more customers to come to your restaurants.
Name:
 Tana Davila
What she does:
 Tana Davila is the Chief Marketing Officer (CMO) at P.F. Chang's
Company: P.F. Chang's
Key Quote:
 "I feel like the most effective marketers are lifetime learners. There's always something new you can learn. And I think having that mindset is important."
️
 Where to find Tana: 
LinkedIn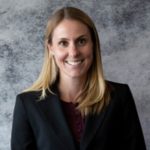 🌶️ There is a blurring of the lines between the traditional restaurant segments.
Tana believes that the pandemic has significantly changed the way guests see restaurants and brands, adding that marketer teams should implement technology to keep pace with the customers' expectations. "I think we need to constantly be evaluating our technology. My hope is that we can customize everything that we do and deliver a better UX, UI. And the brands that do that well and 
see e-commerce as an extension of the brand
 are the ones that are gonna win. I think there are lots of emerging technologies, such as text-to-order, and some of these things that are maybe not mainstream yet, but might be coming."
🌶️ A brand has to be highly differentiated to succeed.
Tana agrees that a brand must provide a unique and different guest experience in order to succeed with a myriad of competitors out there. "At the end of the day, I've learned that the brand has to be highly differentiated to succeed. One of the things that we have evolved is a much more focused presentation of the brand – everything from the color palette that we use to the visual look of our restaurants to how we merchandise our website. Everything matters, and it needs to be very cohesive."
🌶️ We at P.F. Chang's strongly believe in making our food from scratch.
Tana believes that what sets P.F. Chang's apart from other restaurants is their tendency to make their food from scratch. "The core equity from the very beginning has been that we've always made our food from scratch. That's a little fact about P.F. Chang's that not a lot of people know. We just launched our first location in Texas. It's very small, so there's not a lot of staff. We have a chef, and the food is exactly the same as P.F. Chang's. And that's been very intentional. We didn't want to change the product. We believe strongly in making our food from scratch."
P.F. Chang's: Asian Fusion-Type Food Restaurant with Unique Perspective
Not many people know the backstory of P.F. Chang's. It all started when Philip Chang's (the co-founder of P.F. Chang's) mother came to the US back in the sixties and, as Tana states, introduced Asian food to the American culinary scene. "The idea was interesting yet accessible Asian food in an elevated setting with a bit of American hospitality. And that's the concept behind the brand."
"It started as a dine-in experience. We were relatively early movers in the delivery space, so that has played to our advantage over time. We were the first national restaurant brand to assign DoorDash, and I was their first client. It has been a wild ride, but that business has grown significantly over time. I do think that Asian original takeout foods are the most popular after pizza. And there's not a lot of large national players in the space besides ourselves. And it's something we've been very focused on growing pre-pandemic."
P.F. Chang's To-Go: An Efficient Brand Extension for Driving Revenue
P.F. Chang's business model can be described as off-premises, but, as Tana explains, it comprises three parts: 
takeout, delivery, and catering
. As the business grew, they needed to 
build a digital technology infrastructure
 to provide the best service. It all happened in the pre-Covid period. However, the business continued to grow even in the middle of the pandemic.
"Coming out of the pandemic, our overall off-premises business has essentially doubled and continues to grow. It's changed the way we think about the brand, how we operate our restaurant, how we structure it. And it's also continued to fuel the pipeline of P.F. Chang's To-Go. So, we have launched an extension of the brand, and we did that before the pandemic.
The P.F. Chang's To-Go model allows us to scale and reach a lot more people that are interested in Asian food. It's takeout delivery catering only; it does not have seating. It's designed for To-Go occasions. We are not super highly penetrated today in an urban environment. So, To-Go allows us to go there."
It's All About the Experience—Giving People You Have a Reason to Come to the Restaurant
The hospitality industry is constantly growing. If you want to differentiate yourself from the competition, you must be open to innovations — give people a reason to come to the restaurant.
"We're focused on making it experiential. We've added what we call the theater at the table elements to the dining experience. Potstickers and dumplings come out sizzling and smoking on a plate. We have a smoke-infused drink where you take the top off, and it rises. It's called The Rising Dragon. We've got a lot of different elements of the guest experience. We have a dessert that we light on fire that we're excited about. I think that some fun elements give people a little bit more of a reason to come. And it's not something that you can order for delivery."
Marketing Team Composition: The Three Layers That Guarantee Success
The key to success lies in good organization. On the other hand, a team leader's job is to know how to delegate tasks and make sure everything goes according to a plan.
"I organize my team into three functions, by channel. I have a brand group. We have people that are more focused on the dine-in and celebration experience. And then we have a group of folks that are more focused on the off-premises and everything that business entails.
I have a creative team. And we do most of our creative work in-house. We have chosen a model where we don't outsource that. We think that's important, and it has been one of our core competencies as a marketing group. And then, a digital team, as well. And the digital team owns everything from loyalty e-commerce to mobile apps."
UX as a Service, eCommerce, and Implementation of Technology in the Restaurant Space
As Tana describes it, 
restaurant technology
 is a different animal, and it is more complicated than selling some shelf-stable goods. "One of the things we've learned is that we have to constantly be evaluating. It's because space itself is changing so quickly."
We've taken an approach that we call UX as a service. We have 300 restaurants. So we can't necessarily afford a hundred percent custom environment either. And so, for us, what's worked is finding partners that are relatively younger companies, very nimble, tech-minded—partnering with them and building the integrations that are needed to deliver what we want. That model has worked very well for us.
A Culture of Fellowship Means Encouraging People to Do Their Best
Creating a culture of fellowship
 is one of Tana's goals. Being a leader also means being a mentor to your team members. "What I mean by that is constantly thinking about the people, thinking about the organization, how to push the people on my team to do more, do different, do better. I think that my job is to grow and develop them and give them opportunities.
I think the people you teach, and then you get out of this, get out of their way to some extent, too. But I think that that's served me well over time. And I hope that, if you ask them, they would say the same thing."