If you want to thrive as an enterprise restaurant chain today, there are certain things you can't live without. Let's call them the essential ingredients of success. I'm talking about a well-trained staff, crave-worthy creations, lots of napkins, and a unified menu management system.
That's right, a unified menu management system has joined the heavy hitters as a restaurant necessity.
In our last post, we gave an overview of unified POS menu solutions and their origins. To recap, most large restaurant chains have too many different versions of their menus floating around (thanks, omni-channel ordering). This menu mayhem has left enterprise operators in a tailspin as they try to retain brand and menu consistency across the ever-expanding order channels. 
Now let's dive deeper into why a unified menu management system needs to be an indispensable component of your enterprise restaurant chain.
Let's start with a quick look at the consequences resulting from menu mayhem. Having multiple disjointed menu systems:
Opens the door to brand and content inconsistency
Creates manual processes and workarounds that eat up valuable time
Requires more technology to unify disparate channels
Provides little if any useful customer data and disjointed reporting
Disappoints customers who hunger for convenience
Erodes profit margins
Ouch! From that list alone, it's easy to see why a unified POS menu management solution matters so much to your bottom line. The advantages gained from a singular menu management interface are impossible to ignore.
Change shouldn't be terrifying
Some managers still tremble at the prospect of changing their menus today. Their restaurant menu management systems require manual, redundant data entry. It's a dreadful chore, especially when lots of locations and franchisees are involved. 
On top of that, managers have to make seemingly infinite modifications based on the availability of ingredients, pricing, taxes, promotions, you name it. These inefficiencies amount to countless hours that could be better spent on improving guest service and spotting revenue-generating opportunities.
Given consumers' demand for convenience and personalization these days, it's near impossible to compete in the fast-casual environment with an outdated menu management system.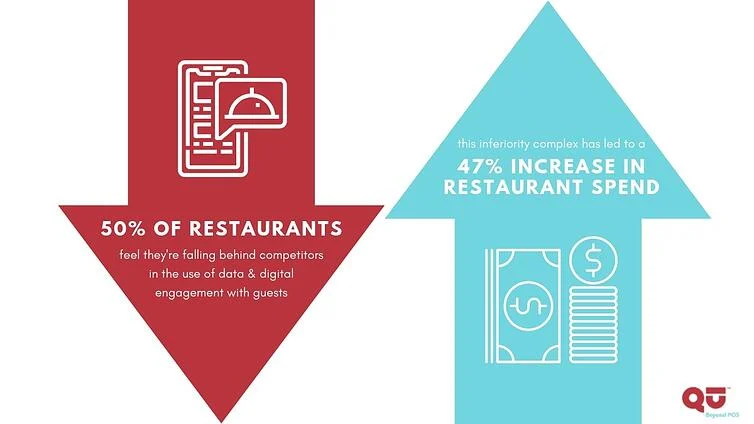 Why you need unified menu management
Among the most notable reasons why restaurants are embracing unified menu solutions are the substantial reductions in time, costs, and errors. 
Put quite simply, a single menu management solution will save your team time, money, and sanity. Here's why…
A unified menu management system: 
Allows managers to more easily make changes, modifications, and replications from a single intuitive interface
Prevents system overload and removes the need to replicate items across menus and locations
Mitigates risks and dramatically cuts down on menu mistakes
Provides ability to centralize data, uncovering product trends and revenue opportunities faster
Results in a superior guest experience and retains brand integrity. 
The sweet taste of freedom: introducing Qu-1MENU
QU-1MENU goes beyond traditional single menu management solutions to give restaurant chain managers unmatched levels of freedom. And with great freedom comes great possibility.   
At the heart of our  recently enhanced unified menu management system are Dynamic Items and Dynamic Stores. Imagine, nearly boundless depth for customizing and creating co-branded stores and even co-branded menus and items. Want to do some A/B testing of new menu items, promotions, or price points? Go for it. It's time to rev up those revenue generating engines! 
From what and when to how and where, QU-1MENU's dynamic context options allow easy and unlimited configuration for every item on your menu, with options such as: 
Times of day and recurrence
Order channels
Order types
Pricing
LTOs, promotions and discounts
Imagery, and more!
QU-1MENU also includes management functionality for dynamic store groups—a major bonus for large, multi-location brands with franchisees. Where all other solutions limit you to just one rigid category or hierarchy, QU-1MENU gives you six independently configurable groups: 
Store locations
Menus
Employees
Tax
Discounts
Service charges
Old POS systems made managing your enterprise menus complex, costly, and unwieldy. QU-1MENU lets you use more expansive business criteria to create unlimited groups with infinite depth—and without having to replicate items.
Once you add a store to a group, it automatically inherits that group's attributes—no extra configuring or tweaking needed on your part. Managers also gain more granular control.
A steady diet of actionable data
Unified menu solutions beget
unified data
—and that means invaluable insights into your customers, your menu, and your operations. You can finally go beyond fragmented POS data to data-driven guest experiences by identifying product trends, menu favorites, and revenue opportunities.
With Qu's unified menu management system, you'll have a better handle on which promotions and stores are getting the best results to make better use of your resources. In short, all this data empowers you to make smart, strategic decisions based on numbers—not just intuition.
How, you ask, can QU-1MENU possibly put such valuable insights at your fingertips. It's though Qu's single core processing engine and single database.
As the brains of your restaurant chain POS, the core enables easy tracking with one API layer across all ordering channels and promises a consistent user experience.
How challengers become champions
You've probably seen the good-natured "battle" taking place recently between two beloved national chicken QSR chains.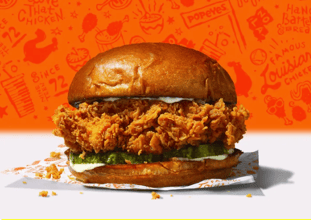 Let's say a new challenger, Restaurant A, wanted to enter the fray and start offering more chicken dishes. Their menu changes would need to reach 1,200 stores operated by franchisees nationwide. Pricing would vary regionally based on supplier costs, and not all franchisees opted to participate.
None of these details would pose a problem with QU-1MENU. Restaurant A could update its menu swiftly to incorporate all participating stores and account for every modification, down to the last pickle. They could roll out new chicken offerings with speed, consistency, and accuracy. And they could collect data to further improve the customer experience and increase ROI.
Who wins the chicken brand battle remains to be seen. But Restaurant A has a clear edge with QU-1MENU.
There's no doubt a unified menu management solution like QU-1MENU belongs on every restaurant chain's must-have list. It's a difference-maker in every measurable category, from time to revenue to customer loyalty and beyond.   
To learn more about what your business stands to gain, schedule your free POS Assessment with a Qu Product Expert today.